Willkommen zu Deinem KOSTENLOSEN Online-Tagebuch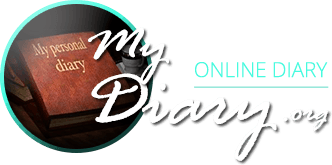 Auf my-diary.org kannst Du Dir kostenlos ein Tagebuch anlegen!
Wir nehmen Sicherheit und den Schutz der Privatsphäre ernst. Jedes Tagebuch ist in der Standardeinstellung privat.
Lege Dein Tagebuch jetzt an!
Writing a diary is a good way to make sure your memories and experiences stay alive. It lets you keep track and reflect on your past and learn from your mistakes. It can also be tremendously therapeutic. Not only to record fun and adventurous moments, but also sad and scary times. It can be helpful to be able to document changes in your life.