Willkommen zu Deinem KOSTENLOSEN Online-Tagebuch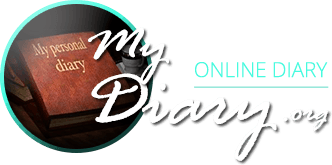 Auf my-diary.org kannst Du Dir kostenlos ein Tagebuch anlegen!
Wir nehmen Sicherheit und den Schutz der Privatsphäre ernst. Jedes Tagebuch ist in der Standardeinstellung privat.
Lege Dein Tagebuch jetzt an!
Writing a diary is a good way to make sure your memories and experiences stay alive. It lets you keep track and reflect on your past and learn from your mistakes.