Forgotten Misery
Ad 0:
Digital Ocean
Providing developers and businesses with a reliable, easy-to-use cloud computing platform of virtual servers (Droplets), object storage ( Spaces), and more.
2002-01-14 04:22:30 (UTC)
One heck of a day whoa
Ok first off yeah didnt leave to go shopping till after the
IU vs. Iowa at Iowa was over that was one hell of a game I
loved it talk about some high ass energy from both teams it
was a kick ass game!!!!!!! Of course IU kicked their ass
it was sweet first half damn this one kid kept sinking 3
pointers I was like damn hes on fire baby!!!!!!!!!!
Then it was so fun cause luke recker used to be on Iu team
but quit cause he went and cried to his mommy about bob
knight being mean to him so me and dad the whole game were
like boo hoo go cry to mommy lol it was great. I dont know
I watched this game with the enthusiam my grandma used to
before she got ill and still is holding on buy the way but
she isnt the woman she was shes a lil baby on mind level
yet she still is alive and shouldnt be it breaks my heart I
know she doesnt want to leave grandpa but her body gave out
along time before her soul ever did and her soul is still
fighting inside her.
Ok on a happier note went to the other mall and found
the perfect dress I love it so much its so pretty but its
270 dollars and holy shit my dad is gona buy it for me if I
dont find another dress I Like see I want one that no one
else has yet I did find this red one and I could wear white
gloves and shoes and have the james bond mistress look
going on for only 200 yes im expesive people I tried on a
500 dollar dress today but it wasnt me it had to much
material and was heavy and it was gold and for the ball nah.
Well after shoping we went out to eat and that was coo
but everytime the dad lit up I was like I miss those evil
things but I dont want to die the way my grandma is no no no
Ok then came home lounged around waited on my brother to
call then I came upstairs to do some situps and stuff but
my mom was working on her resume annoying my dad cause he
was trying to sleep so I had to come in and do it for her
and it took hm only 3 hours I got so mad I hate microsoft
word with a passion guys!!!!!!!!!!!!!!! Sniffles I missed
everyone tonight im sorry guys love u and hope to see u
saturday mauh!!!!!!!!!!!!!!!!!!!!!!!!!!!!!!!!!!!!!!!!!!!!!
Andrea
---
Ad:0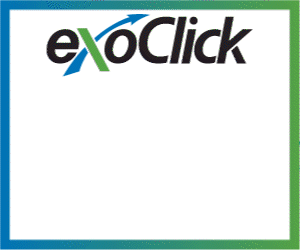 ---