eat shit and die
2002-01-10 09:06:59 (UTC)
nov7
TEARS STING WORSE THAN THE WIND, AND EVERY
GUST PUSHES ME BACK, PUSHES ME CLOSER.
WILL TONIGHT BE ANOTHER NIGHT OF HEADLIGHTS
CREEPING ACROSS THE WALL, SPIDERS ON THE CIELING.
WAITING FOR DAWN. TERRIFIED OF DAWN.
I SLEEP NEXT TO A CORPSE. THE EXPECTAIONS I CAN
NEVER BRING TO LIFE. NEVER BE LIKE. NEVER MAKE MY LIFE.
MINE IS LIKE A CUP WITHOUT WATER. INSTED OVERFLOWING
WITH BLOOD. THE LIFE COURSING THROUGH MY VEINS.
FITTING BY FAKING. SITTING AND WAITING.
MY HEART IS THIERS FOR THE TAKING, BUT NO ONE WANTS IT.
EVERY WORD REPEATED, EVERY MOMENT LOST. OF EVERYTHING I
HAVE, IT'S THE SMALLEST GESTURE I NEVER GOT.
AND I CAN'T HOLD BACK. I CAN'T PRETEND ANOTHER DAY
AWAY. CAN I SAY NO. CAN I LET GO. CAN THE QUESTIONS
KEEP ME BUSY WHILE I SIT HERE ALL ALONE?
WHAT HAVE YOU GOT IF THERE'S NO HEAT IN YOUR HEART?
WHEN YOU HATE EVERY FACE, EVERY NAME, EVERY
TRANSACTION OF WHICH YOU ARE A PART.
HOW DO YOU BREAK OUT AND WHERE DO YOU START???
NAIL BITING NERVOUS WRECK. UP FRONT, FEELING BETTER
BECAUSE SOMEONE ELSE FEELS THE SAME PAIN, OF STINGING
AND THINKING AND HATING THE WAITING.
WANTING SOMETHING YOU DO NOT HAVE.
LIKE PULLING TEETH, BUT WORSE BECAUSE YOU
CAN RUN OUT OF TEETH. YOU CAN'T RUN OUT
OF YOU.
(seeing himsa play made me feel less alone, other people feel like
shit too and they pour their guts out on stage.)
---
Ad:0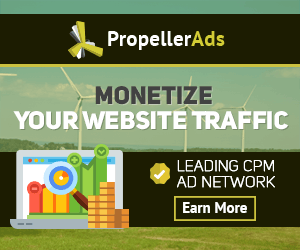 ---