Nicolas Reyes
Ad 2:
Digital Ocean
Providing developers and businesses with a reliable, easy-to-use cloud computing platform of virtual servers (Droplets), object storage ( Spaces), and more.
2002-01-09 02:02:25 (UTC)
fill-in
I saw this on my friends diary for what ever its called so
i will do it too.
shhhhhhhh
TELL US ABOUT YOU:
WHAT TIME IS IT? 5:41
Name as it appears on your birth certificate: Nicolas Adam
Reyes
Nicknames: Nick, wink, and some other but their not for
children's ears.
Parent's names:
Dad: Richard F. Reyes
Mom: Gracie Elisarraraz ( Reyes )
Number of candles that appeared on your last birthday
cake:I havn't had a birthday cake for like 4 years so
probalylike 13
Date that you regularly blow them out: 9/19
Pets: Snake (1), Fish (3)
Height: I think 5'10"
Eye color: Brown
Piercing: none, right now
Tattoos: never
Scars: all over the place.
Birthplace: Sanger.
Hometown: Sanger.
Current Residence: Sanger.
HAVE YOU EVER...?
Drank? yah but i didn't like it.
Been in love? no im too young to know what love is so i'm
going to say no.
Been to Africa? nope, and never plan on it!
Been toilet-papering? Yah toliet paper and a whole lot
Been toilet-papered? never.
Loved somebody so much it makes you cry? no
WHICH DO YOU PREFER?
Croutons or Bacon Bits: real bacon bits
2 doors or 4 (on a car) : 2
Mr. Pibb or Dr. Pepper: Dr. Pepper
Coffee or Ice-cream: ice-cream
Blanket or Stuffed Animal: Blanket no pupose for a stuffed
animal
Shampoo or Conditioner: shampoo
Bridges or Tunnels? tunnels
One pillow or Two: two
Adidas or Nike: neither
Nike or Reebok: neither
Adidas or Reebok: neither.
WORD ASSOCIATION
RUBBER GLOVES: ewwww
WET: water
CRY: baby
PEANUT BUTTER: and jelly
HAY: is for horses and pigs like you
PAPER: or plastic
WHAT'S YOUR FAVORITE...
Salad Dressing: Italian
Number: 9
Memory: all bad
Place to be kissed (keep it clean} all over
Movie (only one! ha!): gone in 60 seconds cause that
mustang is my dream car
Quote from a movie: keep your shit in your pants
Favorite Holiday: none my fam dosnt do that anymore so...
Toothpaste: listering one
Food: sushi
Day of the Week: friday
Perfume/Cologne: candies for men
Song at the moment: stuck in america, fallen, and breathe
TV show: food finds ( i know its stupid)
favorite word: peak-a-boo
Least Favorite Word: im not sure
Toothbrush: sonic care (the one on TV)
Subject in School: photo..and econ.
Colors: red
Restaurant: every day: chuck wagon. elegante:
Flower: tulips
Least Favorite Subject: all
Alcoholic Drink: none
Sport to Watch: ahh
Shape of Ice: cube
Love Song: this is a story of a girl, and that one by eale
eye cheery.
Country Song: none ehh
Zoo Exhibit: reptiles
Sesame Street Character: oscar
Disney Character: pluto
Fast Food Restaurant: burger king
RANDOM QUESTIONS
What is the best "unexpected thing" a guy
could do for a girl, & vice versa?: um show up unexpected
and take them out to dinner with allot of unexpected things
all night
The most common use for Vaseline?: dont wanna know
Are you over your last "crush"?: no, and i hate it cause it
hurts
When was your last hospital check in?: like a month ago
when i was there for a week or so
Who would really name their kid Chiquita Banana? dumbass
Do You Drink?: no no no
What color is your bedroom?:stale white
What are your thoughts on the use of Scantrons®?: i love
them cause they get rid of essay questions
What was the name of your childhood blanket?: i didn't have
on
What are your true feelings towards the opposite sex?: cant
live with them cant live without them, or atleast im told
How many times did you fail your Permit and/or Drivers
License Test?: none but i havent taking the driving part
just the permit test
What do you think of Ouija boards?: the devil on a board
Where do you see yourself in 10 yrs?: in a nice car in my
own place with the one i love( the one i love then cause i
dont love N-E-1)
Who is the last person that you got mail from before this
one? melissa
Have you ever been convicted of a crime?: not convicted.
Make 3 Wishes: wishes never come true so why wish.
Which single store would you choose to max your credit
card?: structure.
What type of car you drive?: my feet
What do you do most often when you are bored?: sleep
What type of a car do you wish you were driving right now?:
A 1967 Shelby Mustang GT 500
phrases you over use?: none i dont over use any
Name the person that you are friends with that lives the
furthest away from
you: jamie in san luis.
Most annoying thing is: people that dont pick up their feet
Funniest thing: drunk people
Bedtime: wi try to go to bed at 10 but that never happens
Humiliating Moments: i have alot and your never going to
know
Loudest person(s): pam
WHAT TIME IS IT NOW?: 6:02
---
Ad:0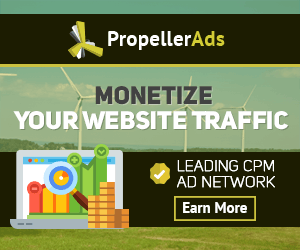 ---