My Life Story
2002-01-06 03:15:00 (UTC)
It's been awhile...
Man! It's been forever since I've written anything here.
So, for those of you that have been waiting, I apologize.
Well, let's see...where to begin? Christmas was great. I
got everything I could have wanted....a cappuccino machine,
a george foreman grill, the RENT book, gift certificates,
the weezer calendar, a watch, clothes, my dad wrote me a
song...it was perfect. The only thing missing was the one
thing I wanted most of all. For those of you who don't know
what that was, just read my last entry. That pretty much
sums it all up. Ok, what's next? Ravioli Night! That was
great. The Thursday after Christmas T and I made tiramisu
to take to ravioli night the next evening. We spent forever
making it. Then we watched some really weird movie. I have
no idea what it was called or anything, but I didn't get
it. Then, on Friday, we went to H's for Ravioli night.
There were about 30-35 people there. We made homemade
ravioli, ate dinner, and then watched a movie. T and I put
our tiramisu outside as soon as we got there to keep it
cold while we were making the ravioli. When we went out
later to check on it, the dog had eaten the whole
thing!!!! We couldn't believe it! H's mom gave us money
and the two of us had to go to Buehler's to buy desserts to
replace it. On New Years Eve (during the day) I went to the
mall with J. It was so much fun! He met me at the high
school and we just left my car there. We listened to a cd
of his marching band the whole way there. Neither of us
bought anything but it was nice to spend time with each
other. Then, when we got back to the high school we sat in
his car for a little bit and talked, and eventually we
ended up in the backseat... :) That night I went to my
friend's house. It was really fun. The next day I was at
Walmart buying some food and I looked up and there was J!!
I couldn't believe it! I couldn't say hi to him or
anything, though, cause he was there with his mom. We
passed each other a few times while we were shopping and we
just kept looking at each other and smiling. It was great.
It would have been nicer if we would have been able to
talk, but at least I got to see him one last time before he
left. Wednesday was Lobster Night. T and I made lobster,
baked potatoes, asparagus, focaccia bread, bananas foster,
and strawberry daquiris for ourselves and 11 of our
friends. It was so much fun. I learned that I don't like
lobster, though. Oh well. T and I decided that we're gonna
have to start having meals like that more often. When we
left T's house some of us went to A's and hung out in her
hot tub. I had to go home in between to drop off some stuff
and my mom told me that my dad was getting kinda sick. She
said that she didn't know what was wrong with him, but that
she was sure he'd be fine till his doctor's appointment the
next day. I told her I'd have my cell phone with me, just
in case, and then I went to A's. I was there for awhile and
then, around 2, my mom called and told me that she was
gonna take my dad to the hospital and that I had to come
straight home when I left A's. I went back in the hot tub,
and then about a half hour later my mom called back and
told me I had to get home right away because she had to
call the squad for my dad. I freaked out and went straight
home. I changed out of my wet clothes and then waited for
the ambulance to get here. They left around 3 and took my
dad to the ER. My mom and I followed behind them. I stayed
at the hospital for about an hour and a half. I came home
and intended to get a little sleep, but I was so worried
about him that there was no way I could. My mom called me
around 5:30 and told me that they had moved him out of ER
and into critical care. I went back up around 7 and sat in
the waiting room with my aunt all day. Since he was in
critical care he wasn't allowed to have visitors or
anything. They were really nice about letting my mom stay,
though. I felt so bad for him. He hates being in the
hospital to begin with, but then to have to go in on his
birthday. That was really rough. Thursday night K and I
went to calling hours for a good friend from church that
died. When we got back to my house he called his ex and she
came over and then T decided he was gonna come over. They
all decided that I needed a support group here with me. We
watched office space and then my mom came home and updated
us on my dad's condition and everything. We ordered pizza
and cheese sticks and made strawberry daquiris. My mom went
to bed as soon as she ate. K left at 10:30, and T left at
12:30. My other friend spent the night. On friday, K and I
went to the funeral for this friend of ours and then I went
to the hospital to eat lunch with my mom. They moved my dad
out of critical care and into a regular room that
afternoon. I spent most of the day at the hospital. After I
ate dinner, I went to the high school to play in the pep
band for the basketball game. It was pretty fun. Afterwards
I went to K's house cause she was having a bunch of people
for a gift exchange/sleepover. We opened all our gifts and
played Taboo for awhile. I love that game! It's great. Then
when T left, all of us girls talked for awhile. I got a
call on my cell around 12:30 and right away everyone
assumed it was my mom calling with some kind of info about
my dad. When I started talking, everyone could tell it
wasn't her and they were all like, "Oh, I bet it's J!
That's so cute!" It wasn't him, though. It was M. I was so
surprised to hear from him. He really didn't have anything
to say. He just called cause he was drunk and he wanted to
see what I was doing. When I got off the phone, we watched
Legally Blonde. I fell asleep pretty early, though. I
hadn't gotten much sleep the past few days and I was
exhausted. I got up early this morning and took some stuff
up to my dad and sat with him for awhile. When I left, I
went and got groceries and then my mom and I went back up
for lunch. I came home a few hours later and took a nap. It
was the best feeling in the world. That's the first REAL
sleep I'd had all week. I went back to the hopsital for
dinner and stayed with my dad for a little while. When my
mom came home she said that my dad will be able to come
home tomorrow morning, which is a lot sooner than we
expected. So, we're happy about that. Ok, well....this is
getting insanely long!!! For anyone who actually made it
the whole way through this thing, you deserve some kind of
award or something! This is a lot to read...especially when
it's all about me. Well, I hope it wasn't too horrible.
Later.
~Daria :)
---
Ad:0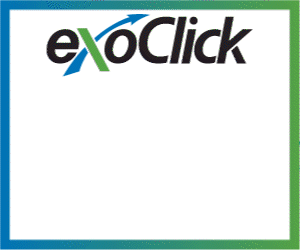 ---