UCLA Bear Chasing
2002-01-03 01:07:32 (UTC)
2002
Wednesday, January 02 2002. 4:34PM
Playlist: Cesaria Evora - Apocalipse
B-Rock and the Biz - Baby Daddy
Antonio Carlos Jobim - 10 Batidinha
Alicia Keys - Woman's Worth
13 Stories - Dirty
Y Kant Tori Read - Fayth
System 7 - Miracle
So Xmas and New Year's went well.
My mother loved the gift certificate I gave her, and she
gifted the Sony to me. She got a lot of stuff with her
certificate because of the after-xmas markdowns.
I got a gorgeous dkny watch and a new set of sheets. I also
got an electric massager. Good stuff, good stuff.
I've been reading with my free time. I finished The
Bonesetter's Daughter by Amy Tan, NP by Banana Yoshimoto,
and Samskara by Ananda Murthy. All in all I enjoyed them,
though Samskara dragged on toward the end.
Other than that, I've been eating Nutella and giving in to
my normal perversions...
I saw Greg and we had coffee with some people from our
elementary school days. We spoke of who's and when's and
discovered how very much and little we changed. Later that
night, Greg and I had a long conversation about what kind
of changes and accomplishments are healthy, which
motivations and approaches channel more happiness into our
lives than others.
I have the opinion that I had many wise things to say. I
think I now understand what people say when they say that
it's not them creating something, it's something pulsing
through them, coming out through them. A lot of what I said
to him that night didn't come from me; well, it came from
me, but what I versed was no solid opinion I had previously
formed. I served tenets and axioms and beliefs that I had
never defined. I suppose I live them. It was just strange.

New Year's Eve I spent in Laguna Beach with my friend and
ex-lover Nelson. We went to go see his boyfriend, who was
clubbin' the night away. This boyfriend, Jimmy, didn't exit
the club to kiss Nelson at midnight, so Nelson and I hugged
and listened to the raucus of the many bars and parties
going on around us.
All of my other friends were getting drunk at Courtney's
house. I didn't feel like seeing all of them act like
asses, and thus I didn't go.
That's about it for now!

---
Ad:0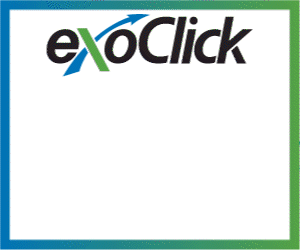 ---