DayDream Believer
2002-01-01 14:04:06 (UTC)
Happy New Year!
He loves me, he loves me not.
First about Samuel cause a lot of people has been sendig me
messages about him. He`s doing better, I think.
In the beginning I was really scared for him, Well Im
always, but this time he was lying in inside all the time.
At first I diddnt wanna go and see him much, as I think
I`ve told you. But I couldnt stay away eather so I went
over. At first he run up from bed to see me, but then he
have to go back cause he can`t stay up. I like that
thought, but it also scares me. Samuel is strong for me, I
dunno if he`s in much pain or so, he wont tell me.
But he`s doing better, Ive made him drink a lot of water, I
have this theroy that water can cure everything.
You should try, if you`re in a bad mood, sick or got a hart
break, the only thing that can cure you is a lot of water,
sleep and time.
But now S*.
I sleept with my phone off the night afther, so he couldt
call me. I wassnt on a party remember?
Well on Saturday night I got a message on my phone. I was
sleeping, but happy to wake up to a messege from S*.
It was two a clock at the night and I was going to work the
next day. He was wondering if I was in the city, he was
there. But I wassent. Later on, about three a clock a boy
called, I think it was him, but Im not sure.

But now: New Years eve!
I had to work, and a friend of me that we for some stupid
reason call fed ex came to see me. I t was cool, at leat I
had company.
But before that, I was on the internet chatting. And guess
what, Chris came!!!!!
And not just that, he also asked me to his party!!!!!!!!!!
HE wanted ME to his party!
wow, that was cool, but I diddnt go:-(
I went to Cessy, shes home now, but just on vacation.
We were seven grils drinking, its the worst new years eve
ever!!
First I got home from my job, then shower, dinner with
famely and neighbours I went over to Samuel to say happy
new year and then I went to this "party"
It was misserabe, I hated if from the first moment. But its
far from the city where Chris live and where I live in the
country. And since it was new years eve there was no busses
comming, bah.
It dont get better, to mamy pepole tryed to send sms
messages on the same time, so the system broke down around
midnight. I had allready sendt a message to S* and Chris
and now I diddnt knew if they where wishing me a happy new
year!
I did drink a lot, but wassnt waisted. About two or three
at the night I was okey, and wanted to have some fun.
So I went out on the street (its the place with best
signal) it was raining and I tryd to call S* twice.
He diddt answer, so I went in tryed to send a message to
Chris and then I went to the bathroom to get in pyjamas
like everyone else.
And I was thinking, wow how stupid am I, I cluld be on a
cool party now with Chris. At his place, maybe making out
with him, sleeping in his bed so I diddnt have to get up so
early today to go to work. But here I was.
Then my phone rang, Cessy took it, and told the guy to call
in five minutes cause I wassnt there.
It was Chris, I want out, back in the street with all the
rain and called him.
He was on his way home, they had been out also. I told him
about my misssery night and he was like, hey I told you to
come with me......
So maybe next time I do.
He had to go and take a taxi home, but told me that I could
always call him later.
I was out on the street, freezing so I would`t go out once
more and tryed to call Stian once more.
And he picket up the phone, buit thats about all there is
to say about that conversation, it was bad.
But at least I tryed right?
So then I went in to the other girls, we talked and went to
bed and I had to get up early so take the buss in to the
city. First I woke up at eight feeling really bad, driking
champange and cider was maybe not that smart. But at nine I
was feeling fine, I have even been eating somethings here
at my job, wow.
I wish you all a happy new year and thanks to all of you
that have been leving me messages!
Cathrine: it sound`s like you had a cool night with Ben,
good for you!!!
Christina: I dont remember your questions now, so I`ll
answerd them in my next entry, okey?
Happy New Year!!!
---
Ad:0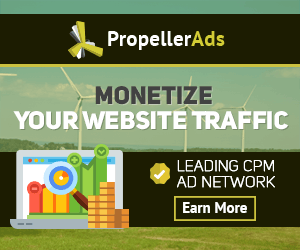 ---