steaming the buns
2001-12-22 02:25:20 (UTC)
first one.
i've decided to use this message board as sort of a
personal
journal. la naman gumagamit eh. though not "real" personal,
(this
IS a public message board) so some really deep things i
wont
bother to share, i won't do it here.
begin!
uhmm. what do i say? uhhh... shit la ako masabi.
uhh/. ok it's xmaas time again. used to be i really looked
forward to this time of year when i was a kid. hmm medyo
tumatanda na ata. or is it i'm getting cynical? not
surprising
seeing the crap that's been happening to us.. lay offs,
bombings, abu sayyaf, crime, jologs, hangovers etc.
and the fact my baby's not here to spend it with me.
so.. game journal! what's today? friday. ok what happened
today? ....not much. same old thing go to work. badtrip.
thought
by this time it'd be our xmas vacation already. considering
nauna na ung mga xmas party.it's close to 5 now. quitting
time.
what to do? it IS a friday night.. well kung may mangyaya
na
lang.. fuck it. gawa ako sariling gimik pag walang pwede.
i just remembered, kaiinom ko lang last night. inuman kami
after
band rehearsals last night. gin pom then beer. had a mild
headache this morning. next time we'll go check out the
music
bars to snag some gigs. medyo tuyo kami this month.
happened
last night? well.. terrible practice. we were not in good
form.
my amp sounded crap, i could'nt hear myself sing, monchie's
drumming was flat as in no emotion at all. minsan
nakakawalang
gana pag isa sa inyo parang tinatamad. affected the rest of
the
band. elson(bassist) showed us what happens if u don't
practice
at home: shit bass playing. next rehearsals we'll book a
studio.
if elson remembers too book us. (we already agreed on it
laast
night) rehearsals ended when i broke my A string. perfect
ending.
dami ko na pala nasulat.. this is nice thoughts on"paper"
(or
online) i ought to do this more often. parang therapy.
adios suckas! (suck-ass)?
---
Ad:0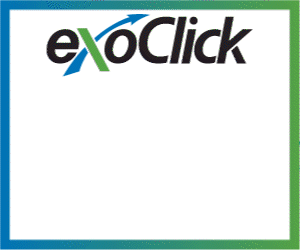 ---