De-Tet-aCh Memoir
2001-12-19 11:47:47 (UTC)
The Lord of the Rings
Wednesday 19/12/01
Today, Wellingtonians celebrated the premiere of the film
by their hometown hero, Peter Jackson. Thousands of
Wellingtonians lined up the street at Courtenay Place to
cheer for the movie as well as to see the stars.. I was
really lucky to be there too! It was quite chilly today but
fortunately it didn't rain..
gosh, the atmosphere there was electrifying... i cant
desribe how much this movie means to the people here..it is
the movie which will launch New Zealand to the world..in
particular, Wellington. The reviews i;ve read so far all
gawked at how spectacular the film is..and predicted
multiple Oscars...so it's really hyped up..
i arrived at the street around 5pm.. there was a procession
of people who dressed up as various fantasy creatures...the
crowd was building by the minute.. there was a band rockin
out some solid songs ..the celebratory atmospehere was
evident...at around 6pm, the premiere guests started
arriving on the red carpet..cheering began.....moments
later..the stars themselves arrived..elijah wood..who
played frodo.. caused such a sensation..the gals are all
screaming for him!! he was a good sport..signing many
aautographs and taking his time down the carpet...his co-
stars were there too..all the hobbits in the fellowship
were present...
when director peter jackson arrived..the whole town..i
swear... cheered and clapped like no tomorrow... he must be
the national hero now... even the prime minister helen
clark expressed her gratitude to peter jackson for having
the courage to film all 3movies at one go..and doin a damm
good job out of it...
it was undesctibable... simply electrfying..people were
screaming and shouting..i've neber seen so many people in
Wellington!! heheh... other stars were there..the more
famous ones like sam neill and toni collete..too bad liv
tyler was not there : (
when the procesion down the red carpet finally
finished..confetti were released into the air..it was
magical... the stars then made their way into the Embassy
Theatre..with that giant troll on top of the entrance...
Wellington's the place to be today, it's incredible..
after the stars left... i went to watch harry potter
movie!! hahah..i've just finished reading the book.really
liked the movie... it's really entertaining..now that i've
got potter out of the way..will be watchin LOTR soon...
cant wait....
---
Ad:0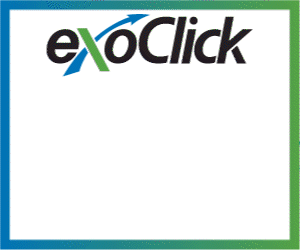 ---