My Life
2001-12-18 19:28:57 (UTC)
he surprised me...
Terry did not call me for lunch yesterday, but that was OK.
I heard from him later and he was still waiting for a load
and needed to stick around there. But he said if he didn't
get a load soon, would I like to have dinner with him. So
ofcourse I said yes, then we decided we'd go to the mega
mall and do some shopping because he knows I didn't want to
go there alone, and then we'd go have dinner.
I forgot I had written my last check so I had to go home
quick, which was good so I could let me baby out quick, and
then I came back to his yard and got him. We had a good time
walking around doing some shopping. We went to a
collectibles store and he found a Dale Earnhardt collector
plate he likes so I'm going back today to get it for him.
Then we went to this Nascar store where they have a computer
simulator and we both raced with two other couples and it
was soooo fun! I came in 4th, with a guy and girl behind me! Terry was
in 1st place. It was so much fun, but made me a tad car sick.
Then we went and had dinner at Ruby Tuesday's and I just
enjoy his company. We kid around a lot and have fun. I'm not
typically a big kidder but it feels natural with him and he
makes me laugh a lot.
So this a.m. I called him to see if he got a load out and
the conversation just felt weird to me. He said he was with
a "friend" and seemed like he wanted to get off the phone,
and I just felt funny. I guess I started feeling insecure
and wondering who this friend was and ? Why was I getting
like that? So anyways, I had to run to Walmart at lunch to
get some little things and I forgot about it and I picked up
some lunch and came back to work and he called. Which is a
little odd, he hardly ever will call me at work, he doesn't
want to bother me. But he told me he was heading to SD and
told me what was going on with that, and he said he just
wanted me to know he had a good time last night and was
happy to see me. I was like, "Really?", So i told him I had
a good time too and it seemed kind of mushy almost. And then
I just was honest and I said, well, you sounded kind of
weird this a.m. And he said, well, I was with my friend and
"he" was at his parents company, I was at a business and it
was unfamiliar and that's why. And then it totally made
sense. So there I went thinking the worst and being insecure
and there was no reason for it.I do not want to fall into
bad habits, bad attitudes so this showed me that I can't
jump to conclusions. He is just so darn sweet. I don't know
what to do with him!
That's all for now...
---
Ad:0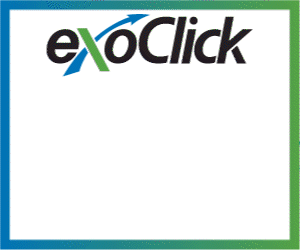 ---