Woolgathering
2001-12-15 03:30:51 (UTC)
Christmas Shopping Ho! Ho! Ho!
This morning began on a bad note with an early call from my
brother to tell me that yesterday my Dad had become dizzy,
fallen and badly cut his head. He went to Urgent Care to
have it stitched up and the doctor there told him he was
worried about his heart. He wanted my Dad to stay in the
hospital overnight but my Dad (not surprisingly) declined.
He did see a cardiologist this afternoon and his heart was
pronounced fine. The dizziness was a result of a too high
dose of blood pressure medication which has now been
adjusted.
I made a cherry pie this morning and then this afternoon we
headed for Eugene. The first thing on our list was Costco
which was very crowded indeed! I bought what I needed while
John bought gas for the van at 98 cents a gallon. Then it
was on to the bread store where we bought 12 loaves of soft
white bread, 4 loaves of bread for John, and five loaves of
raisin bread all of which cost less than ten dollars. A
bargain!
We did more grocery shopping at Fred Meyers where I bought
fresh vegetables and fruits as well as several whole
chickens which were on sale for less than $2 each.
We still had some time before my doctor's appointment so
John went to Jerry's to find a natural light round
fluroscent tube for the magnifying light I use on my desk.
He didn't find one but did come out with a big box with
contained two beautiful lamps which will work beautifully
for my quilting frame. Hurrah! Than we made a quick stop
at BiMart where John had a coupon to buy chocolate oranges
for the boys. He ordered some gifts this morning too--two
CD players which play (something else besides CDs--I don't
remember what now) but they were at good prices and he knew
they would be great for Hugh and possibly Jack. He also
bought a 2001 World Amanac as a birthdy gift for Owen. He
gets one of these every year.
Then on to the ear doctor. He phoned in my antibiotic and
eardrops to Ralph's Pharamcy in Junction City but when we
got there I was told it would be another half hour before
they would be ready. We decided to visit his parents and
caught them just as they were leaving. Apparently a tenant
was having trouble with a smoke detector Dave had just
installed. John and his Dad talked about that and decided
to go over there and take a look at it. In the meantime
John's mother was telling me all about the surgery Nancy was
going to have next week. (Nancy is John's sister; Dave is
her husband.)
John decided to go with his parents to look at this
malfunctioning smoke detector while I went back to Ralph's
to pick up my prescriptions. He returned about 20 minutes
later to report that the problem was apparently just a bad
battery.
All of this meant we didn't get home until after 5 p.m.
I immediately started dinner while John and the boys
unloaded the van. While dinner was cooking I drove Owen to
the high school so he could go to the basketball game. We
didn't eat until 6:30 p.m.
I still have to finish cleaning up the kitchen and make
John's lunch for tomorrow. Unless Owen gets a ride home,
John or I will have to go pick him up at 9:30 but I
anticipate an early bedtime as 5:30 a.m. will come early
tomorrow and the way the weather is the roads could very
well be icy.
---
Ad:0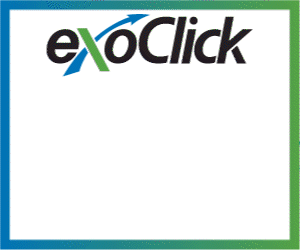 ---