Unholy and Dirty and Beautiful Me
2001-12-12 13:37:02 (UTC)
What is that??
OOOOhhhhhh. So mad. J is a piece of shit, I hope he knows
this now. Last night my friend JeM called my cell to tell
me that J had called her sister saying he was an old friend
of JeM's...asking for her phone number. Damn. That's low. I
mean they've met, but there's no way they're "old friends".
It's pretty obvious that he's trying to scoop HER up now.
Nasty boy.
Luckily, JeM is a good friend of mine....too good to take
out my old trash. We laughed at him and she assured me that
there was no way she'd see him, says she'll always consider
any of the guys I've been with Off Limits. Very good thing.
I'd be pissed. Besides, she's got a good man right now. So
ya. J can eat shit.
After my conversation with JeM I wrote a quick note to J:
J,
Like many of my friends, JeM doesn't think too much of
you.
Fuck you. Here's your shit.
Then I took the bag of his things & had ApK drive me to his
place, I dropped the bag & the note off on his doorstep. I
hope he's read it by now. I hope he's feeling like a real
asshole now, because that's what he is!
Anyways, it's 8:30am....I've been up since about 6:30. Had
a dream that I parked my car across from J's house &
watched him open the bag that I left. In my dream he then
walked over to my car & somehow we ended up talking. He
told me that he & JeM had been hanging out together & we're
gonna hook up. Luckily this was only a bad dream. I trust
JeM way too much to even worry. I just really hope she
doesn't become friends with him, because even that would be
too much for me right now. Anyways, I woke up from that
dream & lay in bed for awhile before giving up on sleep.
I want him to feel like the lowest, shittiest person in
the world right now. I can't believe he turned out to be
such a dickhead. He is SO lucky that I nicely dropped off
his things, because a lot of girls wouldn't have bothered.
In fact, some girls would have destroyed his stuff. Don't
think it didn't cross my mind, but I have more pride than
that. Then again, he didn't even call me to make an attempt
to pick up his shit so maybe he didn't care. In any case, I
feel pretty confident that JeM wouldn't mind me putting her
name in that note because she's aware of what a loser he
is.
I'm not perfect. It kinda makes me think a lot, this
happening. I have made my own mistakes. Sleeping with a
friend of D's when we were broken up. "Dropping off the
planet" on T. Cheating on J with M. I guess maybe I've
earned this?? Still, J had no idea of any of that. He just
lost interest & apparently thought he could hook up with
someone "better".
He has no reason to be such a prick to me....but I guess
true pricks can't help that.
~loveridden
---
Ad:0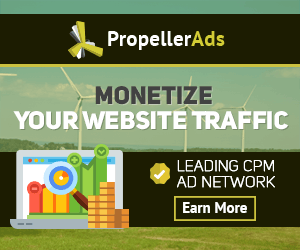 ---