MY SO-CALLED LIFE
2001-12-05 00:06:29 (UTC)
HAPPY HAPPY HAPPY
Well let me tell you! I thought today was going to be
so horrible, but it was just opposite! Jon told me he
liked me today! Isn't that great! I'm so happy, Even if
I'm not on Aarons gay list! Let him shove that one in his
pipe and smoke it! All I care about right now is my
wonderful Jon that I am gonna miss SO much!
And if your reading this Shaun, I don't care about a
damn word you say because your never on my side, you always
have to do right and I hate you for it, so why don't you
just leave me the hell alone, and go off on your own little
marry way! I don't care what you think anymore! So just
leave me alone!
Alot of other good things happened today, but I wont
go into major details b/c they are so minor that I'll
probally forget then tommorrow! Knowing me that is more
then likely! I'm so physiced about tommorrow! Indi. for
me! Yeah!!!
You always say that I have multiple personalities
I bounce somewhere between dreams and reality
So where'd you dig up the odacity to ask me
How we've all been doing
Since you broke our hearts
well so far..
Number 5 just cries a river a minute
7 wants to tie you up and drown you in it
Yeah, 14 just wants to say so long, bygones
32 wants to do things to you that'll make you blush
10 wants to key the El Camino that you love so much
And there ain't nobody that wants to mess with 23
Oh, lucky 4 you tonight I'm just me
I guess this party's more than your new Barbie bargained
for
She's got you by the sleeve slowly easing towards the door
She's probably right, you should be movin' on
Don't know how long we can behave
Better have the valet get your car
cause you know how women are
Number 5 just cries a river a minute
7 wants to tie you up and drown you in it
Yeah, 14 just wants to say so long, bygones
32 wants to do things to you that'll make you blush
10 wants to key the El Camino that you love so much
And there ain't nobody that wants to mess with 23
Oh, lucky 4 you tonight I'm just me
Forgiveness is the key
According to my shrink
But it's not up just up to me
I don't know girls, what d'ya think?
Number 5 just cries a river a minute
7 wants to tie you up and drown you in it
Yeah, 14 just wants to say so long, bygones
32 wants to do things to you that'll make you blush
10 wants to key the El Camino that you love so much
And there ain't nobody that wants to mess with 23
Oh, lucky 4 you tonight I'm just me
Number 5 just cries a river a minute
7 wants to tie you up and drown you in it
Yeah, 14 just wants to say so long, bygones
32 wants to do things to you that'll make you blush
10 wants to key the El Camino that you love so much
And there ain't nobody that wants to mess with 23
Oh, lucky 4 you tonight I'm just me
Number 5 just cries a river a minute
7 wants to tie you up and drown you in it
Yeah, 14 just wants to say so long, bygones
32 wants to do things to you that'll make you blush
10 wants to key the El Camino that you love so much
And there ain't nobody that wants to mess with 23
Oh, lucky 4 you tonight I'm just me
(Lisa Loeb? no i dunno)
---
Ad:0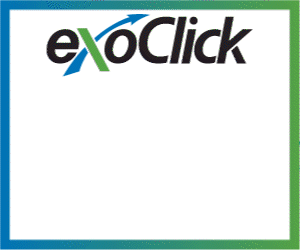 ---