Woolgathering
2001-12-04 14:10:44 (UTC)
Crisis--Big and Small
My apologies to those of you who read my journal and have been
wondering why I haven't updated it in so long. Our family
has been going through various crisis--both big and small.
The small ones were probably caused by stress from the big
ones but it seems to have all sorted itself out now and
things, hopefully, will soon return to some variation of
normal.
Here is a summary of events during the past two weeks, minus
the mess of the above.
I've taken down the Thanksgiving/autumn decorations and begun
putting up the Christmas ones. Needless to say, there are
boxes of ornaments and decorations on the living room floor
as well as on the coffee table but the little feather tree
with the white picket fence is decorated with my collection
of tiny antique ornaments. I also arranged Gavin's
collection of nutcrackers on the bookcase. I still need to
buy unshelled nuts and put them in various shaped clear class
containers with holly sprigs--the nutcrackers look rather forlorn
standing all by themselves. My Santa collection is on the
mantelpiece and they too need some extras.
There has been no baking of Christmas cookies or other
goodies except for the fruitcake I made a few weeks
ago which is now just crumbs. I hope to start on that
today.
Hugh worked on the Christmas carnival at the high school
last Saturday. He had organized a game for the little kids
involving ping pong balls and said most of the five hours he
spent there was chasing these around the gym. He was
smiling when he said it so I think he had fun. He'll also
be a student teacher in computer applications next term
helping the younger kids master the basics and he's really
looking forward to that.
I haven't heard much from Owen who was hopefully studying
hard during dead week and is taking his finals this week.
His last final is on Wednesday and he's planning on coming
home Thursday.
I made plane reservations for Jack who's coming home for
Christmas on December 19th. I was dismayed to read that
another alert terrorism alert has been issued but not
surprised. If I were a cynic I'd add Tis the season
followed by Bah! Humbug! but I'm not, so I won't.
Jack and I exchanged a flurry of e-mails today including this one
from him:
Someday I'm going to learn to drive, buy some
big old car and blast across
the country in it rather than fly!
I told him to go for it, kid! He's 20 years old but never
learned to drive because he was so busy with his studies
when he was 15 and 16 years old, trying to get into Johns
Hopkins. Now he's a senior there but lacks the ability to
drive. This is something we'll need to rectify and soon.
Back to the plane tickets: I cannot for the life of me
figure out how they price them. I found a pretty good
schedule for him on the Internet and decided it would be
easier to call their toll free number instead of buying the ticket
on the web. After going through all the flight numbers I was
quoted a price of $1,345.25. ACKK! The web price for
exactly this same flight was $354.25. Couldn't I get it for
that? Not on the phone, I was told. I'd have to use
the webpage. Why? Don't know. So back I went to the
webpage. It took a half hour but for almost $1,000
it was certainly worth it. It means driving up to Portland
(please, please don't let it snow or ice up!) Doing that
saved $175.
Gavin is on the Young Voice's team for the Albany Democrat
Herald and his story about Shep was published in late
November. You can read it by going to their webpage

http://www.dhonline.com
Use their search feature, type in shep and you'll get
a link to Gavin's story and photo.
Gavin also took his SAT II subject tests on December 1st.
We talked about his taking them in January instead
considering all we've been through the past couple of weeks
but he said no,he wanted to take them now. He was pretty
happy when he was finished and thinks he did well.
I renewed my driver's license and it's good for eight years.
I was terrified I'd flunk the vision test so I made an eye
doctor appointment for this week, which I need anyway, but I
passed easily. My plan was that if I flunked I'd still have
time to get a new pair of glasses before my birthday. I
certainly didn't want to let my license expire. John said if
it did I'd have to re-take all the written and driving tests
again, including parallel parking. I don't know if he was
teasing me or not but just the thought of parallel parking
terrifies me. I won't do it. I'll find another
parking space or walk for blocks or skip the errand all
together.
I'm looking at the December calendar which is marked up with
items circled and arrows pointing. There's my doctor's
appointment in Eugene, picking up Owen in Corvallis, another
doctor's appointment (in Corvallis this time) the following
week, haircuts for the boys, the high school band concert on
the 12th, my birthday on the 16th, Owen's birthday on the
18th, picking Jack up in Portland on the 19th, our
twenty-second wedding anniversary on the 21st, Louise's
birthday on the 24th and Christmas. John, of course, is
working his usual 12 hour revolving shift schedule
throughout all this and that includes working day shift on
Christmas Eve and graveyard shift on Christmas. Actually
he's hoping the company won't cancel these as they pay very
well indeed.
As far as the basics go for the last couple of weeks--
**We haven't been eating much at all. I lost 15 pounds in
the past two weeks.
**I haven't done any quilting
**I've learned a great deal but I haven't always been happy
with what I learned.
**The weather has been mainly cold, wind and rain. In other
words, a typical Oregon winter.
**I haven't had time to read but I did update my list of
books read in November
As for a quotation I'll use this one about faith:
When we walk to the edge of all the light we have and take
the step into the darkness of the unknown, we must believe
that one of two things will happen. There will be something
solid for us to stand on or we will be taught to fly.
~ Patrick Overton
Thanks for reading.
---
Ad:0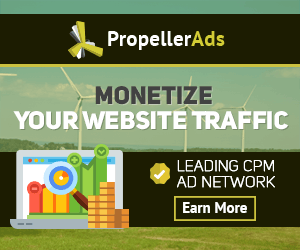 ---