My problems.
2001-11-28 21:17:17 (UTC)
Feel like crap...
Well first after school I was nice enough to get
Chrissy's sweater out of Stephanie's locker for Angela
TWICE because I screwed up the first time. I thought it
was good that that made her a lil' happy. But then I
really screwed it up, I accidently hit her with a door
outside and I felt really bad and I asked her what I could
do for her and she said cry with me, and i tried but i
couldn't so she slapped me. And she continued to do
so with her little sister. I guess they thought it was
pretty funny and stuff but after a while it got to me. I
mean it wasn't like i was gonna hit them back or
anything because I'm not the kinda guy that wants to
hurt a girl. But I felt like total SHIT after that... ((First time
I've sworn in my diary)). So anyways I felt really bad for
Angela because I guess she was pissed at me for
something and I dunno. But after a while she came
over to me and started doin it agan and hit me in the
mouth with her elbow. I don't think it was intentional or
anything but it hurt a lil'. So then she left again and
when I tried to say goodbye to her she gave me this
mean look and it made me feel like I was dirt.
Angela you made me feel really bad today and I don't
know why, but I forgive you because I will always have
our good memories. And for that, I am grateful.

Heres a song for everyone that I absolutely love. Enjoy it.

Stay By Lisa Loeb
You say I only hear what I want to
You say I talk so all the time so
And I thought what I felt was simple
And I thought that I don't belong
And now that I am leaving
Now I know that I did something wrong 'cause I missed you
Yeah yeah, I missed you
You say I only hear what I want to:
I don't listen hard, don't pay attention to the distance that you're
running
To anyone, anywhere
I don't understand if you really care, I'm only hearing negative: no,
no, no
So I turned the radio on, I turned the radio up
And this woman was singing my song:
Lover's in love and the other's run away
Lover is crying 'cause the other won't stay
Some of us hover when we weep for the other who was
Dying since the day they were born
Well, well, this is not that
I think that I'm throwing, but I'm thrown
And I thought I'd live forever, but now I'm not so sure
You try to tell me that I'm clever
But that won't take me anyhow, or anywhere with you
You said that I was naive and I thought that I was strong
I thought, "hey, I can leave, I can leave."
Oh, but now I know that I was wrong, 'cause I missed you
Yeah, I miss you
You said, "you caught me 'cause you want me and one day you
let me go"
You try to give away a keeper, or keep me
'Cause you know you're just scared to lose
And you say, "Stay."
You say I only hear what I want to

-Someone
---
Ad:0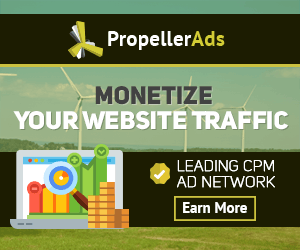 ---