Life is like a bowl of Cherries
2001-11-23 21:01:50 (UTC)
Whats the big deal about baptism?
If you confess with your mouth, "Jesus is Lord," and
believe in your heart that God raised him from the dead,
you will be saved!
Romans 10:9
Okay, so what's the big deal about baptism, you ask? Well,
its a symbol on the outside of what's happened on the
inside.
- It pictures salvation and transformation
What shall we say then? Shall we go on sinning so that
grace may increase? By no means! We died to sin, how can we
live in it any longer? Or don't you know that all of us who
were baptized into Christ Jesus were baptized into his
death? We were therefore buried with him through baptism
into death in order that, Just as Christ was raised from
the dead through the glory of the Father, we too may live a
new life.
Romans 6:1-4
See, Shall we go on sinning? No! We were bought with a
price. Jesus paid for us! He died for us, we should live
for him!
My body is now His body. My words are now His words. My
actions are now His actions. My thoughts are now His
thoughts. Don't let people see ME! Let people see CHRIST in
me! Some churches seem dead because their God is dead.
WORSHIP! Because He is alive!
- It BREAKS the power of sin
If we have been united with Him like this in his death, we
will certainly be united with Him in His resurrection. For
we know that our old self was crucified with Him so that
the body of sin might be done away with, that we should no
longer we slaves to sin -- because anyone who has died has
been freed from sin.
Romans 6:5-7
The wage of sin is death. After you die, your sin doesn't
count, you've been freed from sin. If you die with him,
you'll rise with him. Anyone who has died has been free
from sin, No longer should you sin, No longer must you sin,
You have been freed from sin, because you died with sin. No
longer must you be enslaved by sin, because Jesus sets the
prisoner free!
- It provides power for Godly living
Now if we died with Christ we believe that we will also
live with him. For we know that since Christ was raised for
the dead. He cannot die again. Death no longer has mastery
over him. The death he died, he died to sin once and for
all; but the life that he lives, he lives in God.
Romans 6:8-10
Baptism says that we are the children of the King. New
power, new joy, new peace, because we were raised to a new
life. Christ lives in you.
As soon as Jesus was baptized, he went up out of the water.
At that moment heaven was opened and he saw the spirit of
God descending like a dove and lighting on him.
Matthew 3:16
Note: Jesus didn't heal or perform miracles until he was
baptized.
-Celebrates victory
In the same way, count yourselves dead to sin but alive to
God in Christ Jesus. Therefore do not offer the parts of
your body to sin, as instruments of wickedness, but rather
offer yourselves to God, as those who have been brought
from death to life, and offer the parts of your body to him
as instruments of righteousness. And sin shall no longer be
your master because you are not under law but under grace.
Romans 6:11-14
Celebrate life through Christ!
---
Ad:0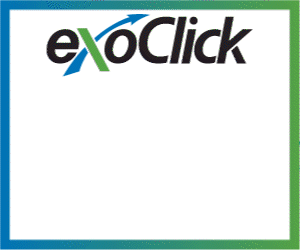 ---