Dave's Mental Meanderings
2001-11-14 08:05:10 (UTC)
Poem - "Pilgrimage"
This poem is written about a road trip I took with four of
my friends on November 3rd - 4th to Nashville to see a Bob
Dylan concert.
Sunny and cool,
We leave the school
Far behind,
Watch the road unwind
And the sun climb,
Feeling better with time,
Recovering from the night's binge,
Woke up two hours ago and had to cringe
At the sunrise
Burning my red eyes.
But now I'm singing,
And the road is bringing
Our gang to the promised land.
In the back seat a cool hand
Is bringing a banjo to life with glee
As we cross that line into Tennessee,
Soon we relax
As we pass by shacks
On a mid-autumn hillside.
Our spirits glide,
We share poetry and thought
And battles fought,
And even some
That have yet to come.
Halfway between laughter and tears,
Remembering the fears
We've conquered this year,
Remembering all the beer
And all the bongs,
All the beautiful songs
We sang all too well.
I let out a yell
Of pure energy and soul,
Five pairs of eyes burning like coal,
Finding the way through the bleak night,
Five minds know it will all be alright
In the end.
Around the bend
We pull off in an unknown town,
The sun smiles down
From the mountaintops,
And for a while time stops
As we loaf around a table under a tree,
Knowing what it's like to be perfectly free.
Three hundred miles left in our wake,
Only fifty more to the next Steak 'N' Shake,
Where I stuff a burger and chili into my mouth,
Daydreaming the way they do in The South.
All five of us feel a little safer
After I eat that ominous wafer,
It looked a little suspicious
Atop a delicious
Milkshake.
We make
Our way outside,
No clouds to hide
The surreal pastel sky,
Down the highway we fly
Through the hour of the pearl,
Our minds whirl,
Our sensations reel,
We begin to feel
The Nashville skyline creeping up ahead.
Pull off the road to find a bed
For after the show.
Is this room smoking or no?
Where's the ashtray?
Is all I can say.
And what about a corkscrew?
What will we do
With this cheap red wine?
But it will turn out fine,
Our pilgrimage can't go wrong.
I realize after not too long
That I've seen this town before tonight,
Returning from Memphis, three months out of sight,
Criss-crossing The South under cover of night,
As an old man, perhaps I might
Show my children snapshots from the road.
After we unpack our load
Into cheap rooms,
Anticipation blooms
Into pure joy with no regrets,
Smoke a few cigarettes
And we're back in the cars,
Our catalyst to the stars.
Make our way to the venue,
Find a spot with a great view
Of the man on stage,
That poetic sage
Who taught a generation how to ask why,
My spirit lifts off and begins to fly
As he steps up to the microphone.
Never have I known
A poet so wise and poignant,
Or a word that rhymes with poignant.
The city lights left far behind,
Old Bobby D. still fresh in mind,
Back at the motel after the show,
Polishing memories we'll never let go,
A bottle of red
And I collapse in bed.
Five weary souls
Like fading coals
That will burn again soon enough,
Silently muttering "that's the stuff."
Five sets of desires eager for more,
Anxiously awaiting what's in store
For five spirits that will never break
As long as they can find the next Steak 'N' Shake.
---
Ad:0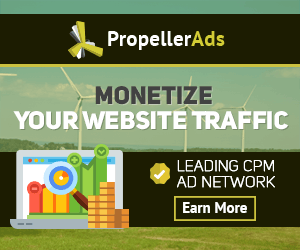 ---