Til Now
2001-11-12 19:49:11 (UTC)
Today...
Well here i am again... not that i enoy being the object
of your attention. well if you read the first part... you
now know that i am a bisexual male with a boyfriend.
anyways, my sexual preference doesnt matter... if i like a
guy, i will date him... if i like a girl, i will date her.
no big deal right? i dont know anyone that will just allow
me to leave it like that.
i have been in many mny relationships in the past 22
years. some of them will be remembered for as long as i
am on this earth... others were horrible. dont worry you
will find out about them...

AARON
the current relationship deserves the most attention... my
bf's name is aaron, he's 24. we met online about 5 months
ago... things are still going good... even though times get
rocky at times. we have been through a lot in the past
week... We have needed a weekend away from home... and let
me tell you it was awesome, night in the hotel, dinner for
two. we both enjoyed it. it was supposed to be a trip to
DC but i wanted to just be alone with him. he showed me
his old town and where he lived/parents home/local
restaurants. i kinda like that, packed the jeep and go!
we have to do it again.
KIM/CHRIS
( seperate so that way you can just scroll down to read
about whats going on with them )
i am on the verge of losing a friend, chris--who i have
known since i joined the navy. chris is married to kim a
girl he met in canada. they married soon thereafter. she
moved down here with her daughter kendra. she is trying to
get here US citizenship. things are rocky between them.
kim found out that a girl from a club we went to on
holloween said that they messed around. kim told my bf
this and now chris is mad at my bf. chris wants my bf to
make an apology but i dont know why... what he should be
worried about is trying to defend himself from kim who has
someone that claims that he did mess around. whats even
more fucked up is that chris bought a new explorer for
kim... and this girl has been in that vehicle and met kim's
daughter. write more later.

HEIDI
A cool chic i met online who i still talk to occasionally.
i should talk to her more often.

NIC
I met Nic through Heidi. We have known each other for the
longest time. He works with insurance. he has been there
for me through thick and thin. thank you pumpkin.

STACY/DREW
stacy and her son drew. met these two through Nic.
believe when i tell you... i dont have many female
friends. of those i do have, stand out above the rest. no
one will compare with the women i call friends. she is a
single mother. juggling work with nic and part-time
schooling... she deserves a friend like me.

PAUL
Paul is a friend that i met through AOL. we sort of dated
but we both decided we will be better friends than lovers.
he just came back... he was on the enterprise. WELCOME
BACK! we have a spiritual connection and we think we have
been friends in many many past lives.

Well, a lot has been typed... i will frequent this site...
my friends are doing the same thing but not on this site.
if they happen to stumble on what i talk about hopefully
they will not take any offense to it. JUST VENTING
PEOPLE!!!!!!! hehehe
take care everyone, kyle
---
Ad:0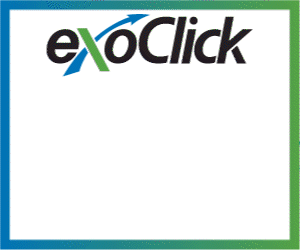 ---