My problems.
2001-11-06 04:24:33 (UTC)
Today's Events
Well I went to school as usual on the bus and when I
got on the bus I received a gift from Chrissy. It was oink
hair stuff. I'm not sure when I'm gonna wear it... But I
will soon, I promise.
So then I went off to school went upstairs, nothing huge
happend, atleast nothing I can remember. So
throughtout the day I showed my friends and teachers
my present.. The phone. Everyone liked it and most of
my teachers did but one was spectical.
My college accounting teacher asked me why my
parents would buy me a phone for $200 when it had
NO GAMES. I just sat there laughing. It was hilarious,
you just had to be there.
Nothing else really happend after that... Went to
Economics and relzied that I have to dress up for our
presentation... What the heck is Hawiian boy gonna
wear? I dunno. WE HAVE A HUGE TEST TOMMAROW
AND I THINK I AM GOING TO FAIL IT!!!!!!!!
So then Angela asked me to do this critque thing that I
had no idea to do. I woulda done it if I knew how to do it
but unforturently I didn't know how to. I think she was a
lil' upset but I am really sorry. Seriously, I felt bad. So
then she started hitting me with a rubber band... That
seriously hurt hehe... I bruise easily so I was getting
welts moments after she hit me and she thought it was
funny... So did I =D.
So then I went to my store to relize that my mother was
sick and we were off to home. Did nothing at home...
Notta... Zilch... Zippo... Except program my phone some
more... Made my answering machine thing and had a
little fun with it. Then I heard that Angela was going to
court so I felt bad for her and I wished her good luck.
Then nothing happend at all throughout the night. Not a
damn thing until Angela got on. She didn't sound to
happy and I felt really sorry for her and bad. There was
nothing I could do for her and I felt bad. I guess her trial
didn't go as well as I had hoped but I guess I will find
out tommarow when I talk to her.
TOMMAROW I GET MY BIRTHDAY PRESENTS FROM
ANGELA AND YOU HAVE NO IDEA HOW EXCITED I
AM!!!! =D. ITS THE ONLY THING I'VE REALLY BEEN
LOOKING FOWARD TO. I just can't wait. Its gonna be
great.
-Someone
---
Ad:0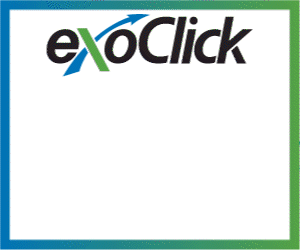 ---