Woolgathering
2001-11-04 02:42:58 (UTC)
A Long Day
This morning we were up early and left for Corvallis at 7:30
a.m. I remembered everything--the coolers and coupons for
the milk and orange juice and the cash to buy them, the
library books, my library card, Gavin's SAT ticket, pencils,
photo ID and calculator-- and, of course, Gavin!--the paper
I wanted to photocopy. I remembered everything except the
recycling. Well, there had to be something, didn't there?

We ended up going to both Albany and Corvallis. We went to
Albany to gas the car at Costco and bring in a film to be
developed. We also went to Fred Meyers for more milk.
I looked for jumpers but there were none and none of the
clothes caught my eye. While John was at Bi-Mart buying
cough drops with his coupon, I went to the fabric store and
bought an easy to sew pattern for a jumper and dress. The
dress will actually work quite well as a flannel nightie so
I'll probably use it for that as well. When we returned to
Corvallis we went to the Folk Club and I found a covered
butter dish, something I've been looking for for a long
time. Actually, I didn't find it, John did but no matter--
I'm glad to finally to have one. After some time at the
library we went to pick up Gavin. We ended up waiting over
an hour for him. I was surprised the test didn't end until
noon. I don't know why I thought it would end earlier.
We've been through this twice before with the older boys;
you'd think I'd remember but I didn't. John called Owen at
his dorm and asked him if he wanted to go out to lunch and
he did so we picked him up and went to Arby's where we used
more coupons. We used a lot of coupons today.
I wanted to buy fabric for the jumper and asked John to drop
me off at Jo-Ann's while he brought Owen back to the dorm.
Not only did he not object, he told me to "Take your time
and have fun!" when he dropped me off. This from a man who
can't understand why I have to buy more material to make
another quilt when I probably have enough to make a 100
already! It was a pleasant and unexpected surprise to hear
that.
******************
We didn't get home until 2 p.m. After unloading the car and
starting laundry, I played on the computer for a while and
then went to the post office to pick up the mail. I read a
bit and then made dinner. Now it's 6:30 p.m. The laundry
is done and the lightweight denim I bought for a jumper has
gone through the wash and is now in the dryer. The
dishwasher is doing up the dinner dishes. I'm going to go
read a bit and then turn in early. It's been a long day.
---
Ad:0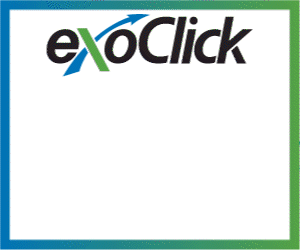 ---