Book of the Purple Faerie
2001-10-31 06:57:55 (UTC)
*Yawn*
Gaaaaah, what a blah day! As a Tuesday, my only class was
Creative Writing, at 10 am. Well, last night I finished my
assignment at 2:30 in the morning and just didn't have the
energy to print it out, so I figured that I would leave
that for the morning. I turned on my computer this morning
and it told me that sectors of my hard drive were 'Bad' and
began to run scandisk, which I didn't want to interupt. My
cd writing has been giving me problems, and if that's the
cause, I wanted it fixed. So I ended up going to class w/o
the assignment and emailing it in after I got back from
lunch.
I finally got ahold of my faculty advisor today. My former
advisor was a professor in the philosophy department (I was
undeclared until about two weeks ago, now I am an English
major) and I was afraid to meet this new woman, because my
floor's CA told me she was evil. I waited outside her
office for half an hour, finally spoke with her briefly and
then came back around 4:30 in the afternoon to have a real
talk. For some reason, on my transcript, it says that my
original major was Physical Therapy. Hmmm... No. I'd
considered it, but never said anything about it to any
faculty. Anyways, the new advisor is very nice and helpful
and tomorrow I plan on mapping out a definitive schedule
for the next semester, and maybe figuring out how to apply
for them online.
I get to sleep in an hour tomorrow! My first class of the
day, Human Sexuality at 9:30, has been canceled for the
rest of the week. And tomorrow is Halloween! Since it falls
on a Wednesday, I can spray my hair purple, because my swim
class will be working out in the gym rather than getting in
the pool. I also bought a pair of devil horns with red
sequins, which I will wear around campus as well. It's a
fun day! Now all I need is massive amounts of candy!
Tonight was the Haunted Trail near by residence hall.
People from our hall and the hall nearest us ran it, lead
people through the woods and attempted to scare the shit
out of them. My friend Matt wore dark robes and a dragon's
mask and chased people in the woods, asking them to "pet
his dog", holding up the skull of a wolf. My other friend
Jessica set up shop on the first floor of our building,
doing tarot readings. Speaking from experience, Jess is
REALLY good at giving tarot readings. And people must've
known it, because the Haunted Trails began at 7:30 pm and
was supposed to end around 10, and she was down basement
until at least 12:30 and Jess likes to go to bed early. She
called me up around 10 to ask for a glass of milk, which I
didn't have, so I brought her crackers and water instead.
She was shaking when I saw her next. I hope she gets enough
sleep tonight.
I gave up on reading "Merrick" by Anne Rice today. I
couldn't make myself do it. I'll return it to Jess
tomorrow. Instead, rather, I went to the library today to
kill some time between lunch and tracking down my faculty
advisor and took out a copy of Chyna from the WWF's
autobiography. Uhm... what can I say? Fangirl? Odd child?
All of Anne Rice's novels sound EXACTLY like one another?
You be the judge.
One more blank CD to burn... I made a copy of Michelle's
Fushigi Yugi "Memories" Cd today and now I must make the
decision between Clamp Campus Detectives, Cardcaptor
Sakura, or Houshin- something (no English translation on
that cd cover). That's just unfair... Hopefully, she'll let
me keep the two I don't burn until I get more CDs this
weekend. Errrgh, I feel bad keeping them so long! And I
REALLY need a new cd case! Like, one of those huge 200
holders! I've got three right next to my desk! Grrrr! NEED
MORE CASH! POOR COLLEGE STUDENT! Maybe if I make a sign and
look real cute and pathetic they'll take pity on me!
Cross your fingers!
Nikkie-chan
---
Ad:0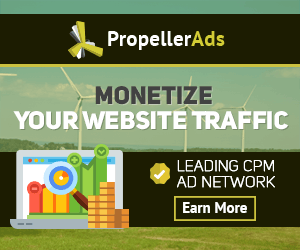 ---