looking foward to failure
2001-10-31 04:23:54 (UTC)
make it last
how shitty can a person feel?? seriously,so worn down and
used,but yet not a worry in the world. life just doesn't
seem worth living. NOT in the suicide since. i just don't
feel like caring. no reason to care. no one else cares. why
should i? "all alone,yet fearing nothing but ourselves"
great quote. hmmm i just wrote all this out and i only can
find my distantly relating to it. yet nothing seems so
true. weird. right now,basically my deal is i have so many
situations i cant decide whether to just end them and
forget about it or try to make it last.
*life*
school: hate it. i have so many C's and it pisses me off,i
try,but i don't care. i hate everything about it. ugh...i
don't even wanna talk about it. i want to go to UF more
than anything in the world,but i dont know wether to keep
trying or blow it off and just go for IU (hey,it'd be a
major discount)
friends: been hangin out with mostly chel-c this week. we
have so much fun together, i totally forget about
everything that sucks when im with her,i mean i bring it
up, but just to laugh at it and its great. and she does the
same. wow,we've been so tight since 7th grade, and never
gotten sick of eachother. i think we just know what pisses
eachother off,so we avoid doing it. tomarrow,we are being
eachother for halloween. brigette and i are supposed to
hang out tomarrow to,we are getting close,at sometimes i
feel she is my best friend ever,then at times i feel like
she could give less than a fuck about what i say. oh well,
everyone else basically the same old same old.
parents: my mom pisses me off.bottom line. doesnt care
about anything. and she makes it that way. i have started
to care less.
guys: things are the same...either they need to start
making up their minds or i do. as of now,all fingers point
to me. shit. got a lil x this week, wow i love how i say im
never gonna do that again and then a week later,i find
myself running around my house looking for some batteries.
hmmm...hey if uf doesnt work out,theres always porn?
music: ive been rockin the ataris like none other this
week. wow they are amazing....i burned blue skies for my
friend chad,i hope he likes it. i think it would hurt if
someone didnt like them,but i think he will atleast be able
to relate to the lyrics.
other: tried to re-kindle a few old friendships this week.
still no luck. im still in love with my 3 best friends
though. im not feeling it in now to talk about it,i feel it
wouldnt be right and i wouldnt get what i really feel out.
but im sure you will here me talk about it later.
lyrics to describe how i feel:
There's a lot on my mind
so I guess that I'll take it one thing at a time,
still sometimes I can't help but wonder why...
I sit around all day
and I waste my whole damn life away,
still thinkin' bout' just what there is to say.
Should I say goodnight???
...got to bed, turn out the fucking light
and leave you shining in the past.
Should I try and forget???
...even though next week it's something I'll regret.
Or, should I try and make it last?
I think about the day
when I felt you'd throw it all away
to try to make me feel like I'm the one.
You were my best friend,
and I never ever thought those days would end
but now it seems like they are gone
What more can I say???
...I never wanted it to be this way,
And where the hell is yesterday???
...We sure had a blast!
I'm sorry that we're living in the past,
should we try and make it last?
*make it last*
---
Ad:0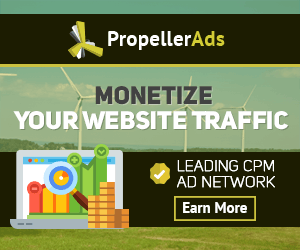 ---