Karen & Austin~edd=11-15-01
2001-10-28 11:03:03 (UTC)
Its not still Saturday???
~~~~~~~~~~~~~~~Happy Daylight Savings Day~~~~~~~~~~~~~~~~~~~
It still feels like a Saturday to me.My bf and I were
supposed to go see a movie but I went to sleep at 1pm for
the day.At 8pm I woke up and called him.He told me he had
been spackleing the spare bedroom.The one he plans on
painting Blue with an off-white boarder.I again told him I
wasnt planning on living with him but he still wanted to
paint it for when Austin and I visit his house.I tried to
avoid him buying the paint until he asked me why infront of
Randy(in the 10-23 entry I think).
As far as this room painting thing goes,Im thankful he trys
so hard to make me change my mind but Im settled right here
at home.Why do I have this immage of him doing one of two
things
1.Fighting for custody~That would be so dumb concidering his
and his siblings ancient ages and their busy schedules.Dont
get me wrong,his familys been very nice to me.
2.(Vividly)Showing his new girl this lovely baby room decor
saying how afraid of being hurt again he is.How he cant risk
his heart as freely.
Since I mentioned his family Ill type some things on them.I
feel paranoyed around them as if theyre my bfs 4 parents.
He has 2 brothers and 2 sisters.Brother1 has 2 little girls
that never make a sound.The three year old can write words
and has her own computer...So brother1 is concidered as a
pediatrition without a liscence.Brother2s devorced and
changed his last name because it seemed too Hitler like.Hes
far out of this state right now as eather a botanist or an
artist.Sister1 has a boy and girl.Shes really good with her
kids even though they cant compeate with brother1s brainy
younger kids.Sister2 is so creative and fun.I want her to be
Austin's favorite aunt.Im sure she will be.
~~~~~Todays plans~~~~~
I want to hang out with my bf.Ill call him when I feel
tired.I hope he doesnt really want to see Monsters Inc with
me.I watch my own monsters every day when they get home from
school.He looks older and I look illegal and pregnant.The
last thing we need is more attention from seeing that kiddie
movie.If I can keep myself awake and active through a candy
rush until we get to the movie I can sleep through it.
Ill probably pass out on the cold couch as soon as I get
off line telling myself Im going to take a quick nap.My bf
might tell me he needs to take a shower and get ready.In
that case Id sleep right through his call.Eather way Ill be
back online tonight and post my diary entry in the morning.
~~~~~In closeing to you~~~~~
I wonder if anyone is reading my diary besides me.All of my
purest most honest thoughts are listed in here welcome to
everyones opinion.Id find some comfort in knowing someone is
ok with the true me.The true me is always pissed off with so
many complaints about life.The regular me doesnt say those
to people in fear of rejection.I dont have that many friends
but this isnt my pitty party typeing list.

---
Ad:0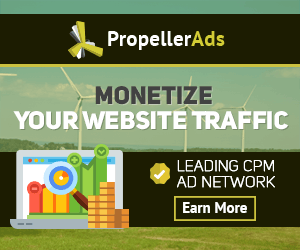 ---