In The Name Of
2001-10-26 20:34:54 (UTC)
The Next Step
The Second part of what's not going either right or wrong
with my life has to do with my company while everything
else is going right. It all stems from the fact that I
know what I want out of a relationship, but whether it's
possible because I can conceive of it is another question.
I'm not going to dwell on that question at all, after all,
I had to listen to it for 4 hours last night in my
Philosophy class (which I can spell right because I have
high stanards).
I guess I should start here, and go in some kind of order.
I see Amanda almost everyday, but I'm in no way interested
in having a relationship with her. I don't know that she
knows that, and I probably give off some pretty mixed
signals, but the heart of it is, that I can't aviod her.
She has to be a part of my life, because of the fact that
she's my sister's friend too, but we need to work something
out so she knows exactly what part of my life she is, and
that's as I said, my sister's friend.
Then there's a few others, none of which has the een a
portion of the effect on my life as Roni. I know that this
summer, when we used to talk everyday, and I went to see
her, and all that, I was in love with her. As far as I
know, the only thing that's changed is the part about us
talking, which is very major. I do have little suspicions
about what's going on with her, but none of them are bases
on any fact, but rather my own insecurities. She's in
southern Illinois, and although it might seem like that had
something to do with that being one of my choices, it
actually worked the other way around. I met her because I
was interested in the school. She's beautiful, funny,
intelligent, and a really nice girl, but these last few
months have been tough without her, and I don't know that
things will go back to being the same. I hope they can.
Cal Poly, which is a great school, requires me to stay in
the bay area for one more semester to finish my GE. Next
year, Jenny, a girl from school that I've known almost a
year, but only recently has shown any interenst, is
planning on going there. So is Kayla, a girl that I've
known probably longer than anyone that's not in my family.
We met when I was in the second grade, and she was like 2.
She even invited me to live at her condo with her, which is
in San Louis Obispo, where Cal Poly is. That definitely
seems great, but she's kinda flakey, and I don't know if I
can trust her, but that school still ranks high in my
priority.
Just yesterday, I met (well, she's been in my class all
semester, but I just started talking to her socially)
Samantha, whose not only beautiful, but motivated, and
articulate, and she used to live in Pittsburg, and
Antioch. We were even born in the same hospital. I've
dreamed all my life about meeting someone that has a lot in
common with me, and I think this might be someone worth
getting to know. She's interested in Journalism, and my
being interested in politics seems like a match to me, but
that might just be my fustration with the rest of the world
talking.
So my final option is to go solo. I can go to UCLA, or
Indiana State, and not know anybody, but I'm sure I can
meet people in due time. But I have to think about the
risk of leaving what I have behind, and thik about whether
or not it will be here when I get back, or whether I'll
ever be able to come back. It's totally unfair to get
involved with a girl, and not stay around, but on the same
token, I've already became involved with Roni, and even
though it's not going anywhere now, it would be unfair not
to keep up my end of our deal. I also don't want to feel
tied down to anything, so I'm stuck agian.
I guess what's really scary to me right now, in both cases
is the fact that if I sit here to long and don't decide, I
can start to miss out on opportunities.
---
Ad:0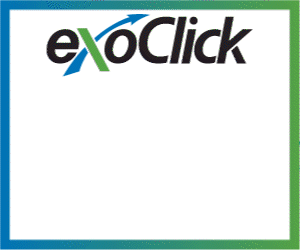 ---