Mystic Haven
2001-10-23 18:11:58 (UTC)
another bingeing death ... somebody kill me.
hi. i just realized that i haven't written in such a long
time. if you like to read my entries, i'm quite sorry! i
just have been so busy with this HIGHSCHOOL fuck-ass
homework. it pisses me off. why can't i just die? ..but
many people say that's the lame way out.
people are such superficial pigs! the only friends i care
about at the moment besides my family are : jen, del and
sarah. three gurls who mean the most to me. i know you
might be thinking that it's weird for a guy to have 3 best
friends who are gurlz...but no, it isn't. if u spent a day
in the life of ME...u would understand. or maybe you
woulnd't. a lot of things go on, so you'd probably be just
confused.
i'm kind of pissed right now though, because i'm supposed
to do something with sarah on halloween. thinking about
going to see "FROM HELL"..(ooohhh...scary) with Johnny
Depp. just to increase our 'halloween' spirit and how it's
supposed to be spooky and all. WHATEVER! anyways...she's
not sure if she wants to do something with me...and DITCH
me for someone else..(ie. cynn, or ange/sandra).. grrr!! we
made plans FIRST. apparently she has some "really cool"
plan to do with cynn on halloween..so i dunno, i'll prolly
just end up STAYING HOME LIKE I DO ALL OF THE FUCKING TIME!!
..anyawys, enuf about that. how is eveything going on in
the world today? isn't it so shitty?! :( ppl are fighting,
anthrax is everywehre, and people are scared & paranoid. i
can see why.. DUHHHHHH!!!
also, it's been going aorund ICQ or something and people
are saying that they've been hearing that something is
going to happen (..another terrorist attack mebbe?) on
halloween (october 31 ... if you're a DUMBASS!! or
SAMHAIN). whatever!! yeh, i don't know anything about this,
but ppl on ICQ are always sending around those messages
thinin' it's OH SO FUNNY!! here's what i feel like saying:
BOY: "we were only jokin'......take a joke"..
ME: MY ASS IT WAS A FUCKING JOKE. WHY DON'T YOU JUST
JEOPARDIZE THE WHOLE UNITED STATES/CANADIAN POPULATION BY
TRYING TO PLAY SOME MOTHERFUCKIN' JOKE?! I DON'T THINK
SO..NOW RUN OFF AND GET A LIFE!!
mwahah...u prolly think i'm psycho or something, but i'm
not. really! it's just i have a lot of things to talk
about! i dunno?!
well, i'm gunna jet. write later!

10.23.01 - 3:28PM
---
Ad:0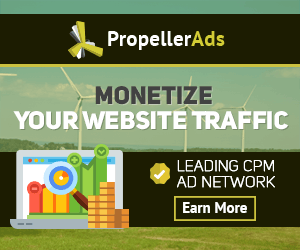 ---