Shadow
2001-10-21 16:06:53 (UTC)
WEIRD,.......BUT SAFE
IT'S 10:43 A.M. AMD I'M VERY CONFUSED. I HAD ONE HELL
OF A WEIRD NIGHT LAST NIGHT. SEEMS DOING WITHOUT MY
MEDICATIONS IS HARDER THAN I THOUGHT IT WOULD BE. I GUESS
I'M MORE FUCKED UP THAN I REALIZED.
MY PARENTS WENT TO SEE"CATS" AT THE ORPHEUM LAST NIGHT
AND WERE GONE FOR SEVERAL HOURS, SO NATURALLY I CALLED MY
G.A. AND TALKED TO HER, WITH SOME INTERRUPTIONS HERE AND
THERE, UNTIL ABOUT 11:30. ACCORDING TO WHAT SHE TOLD ME AND
THE FEW DETAILS I CAN REMEMBER, I HAD A SEIZURE LAST NIGHT
AND WHEN I WOKE UP, I WAS ON THE PHONE WITH MY G.A.(IMAGINE
HOW CONFUSING THAT WAS TO WAKE UP WITH A PHONE ON YOUR EAR)
ANYWAY, SHE TOLD ME I'D CALLED HER AND SHE HAD BEEN ON THE
PHONE THE ENTIRE TIME-THROUGH THE NIGHTMARE AND EVERYTHING
UNTIL I WOKE UP. NOW TELL ME THAT ISN'T A WEIRD SITUATION.
DESPITE HOW WEIRD AND CONFUSED I WAS, I FELT SAFE. I
KNEW THAT I WAS GOING TO BE ALRIGHT. SHE TALKED TO ME AND
CALMED ME DOWN AND TOLD ME THAT NO MATTER WHAT, SHE'D
ALWAYS BE THERE FOR ME.I FELT A WARMTH SPREAD OVER ME, BUT
I EVENTUALLY FFELL VICTIM TO THE COLD IN THE END. SHE MADE
ME FEEL THINGS I HAVEN'T FELT IN A LONG TIME, AND SOME
THINGS I'VE NEVER FELT. BUT I'VE GOT ONE QUESTION THAT I
WISH I KNEW THE ANSWER TO,...........WHY DID I EVER THINK
DIANE WAS THE ONE??!!!!!!!!?????
I GUESS AT THE TIME, SHE WAS THE CLOSEST THING THERE
WAS TO AN UNDERSTANDING AND PROMISING RELATIONSHIP.ALTHOUGH
SHE UNDERSTOOD VERY LITTLE, SHE UNDERSTOOD MORE THAN ANYONE
ELSE DID AT THE TIME. I REMEMBER LYING IN BED AT NIGHTS AND
FEELING GUILTY CUZ MY DREAM GIRL WASN'T DIANE AND YET I WAS
FIGHTING TO STAY BY HER SIDE.
MY DREAM GIRL WAS ATTRACTIVE, UNDERSTANDING, PURE,
LOVING, LOYAL, HONEST, AND HAD SOMEWHAT THE SAME MORALS AND
STANDARDS I DO ON HOW A RELATIONSHIP SHOULD BE.(LET'S FACE
IT, YOU CAN'T HAVE A RELATIONSHIP WHEN THE TWO PEPOLE HAVE
DIFFERENT DEFINITIONS FOR STAYING TRUE AND UNDERSTANDING)
DIANE WASN'T THAT, BUT I'M FINDING OUT OVER TIME THAT
MY G.A. MATCHES THAT DESCRIPTION MORE AND MORE. AND I CAN'T
EVEN DESCRIBE HOW SHE MAKES ME FEEL. WHICHI GUESS IS A GOOD
THING CUZ MY STEP-DAD'S BITCHIN' AT ME TO GET OFF.

-SHADOW
P.S. THANK-YOU FOR BEING MY GUARDIAN ANGEL, J.L.B.
---
Ad:0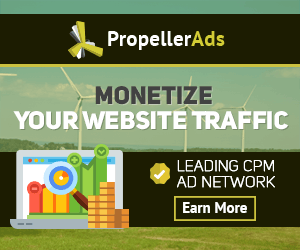 ---