Innerworkings
2001-10-19 05:48:32 (UTC)
Drink Coffee and Destroy
My parents are drugging me. Since I work for them and I
have really bad insomnia and constantly wake up too late to
make it on time, they've been threatening me with
unemployment unless I take their damn sleeping pills. It's
fucking cold in here, and my right eye is getting really
blurry. Tomorrow night I get to stake out this guy's house,
because he got my friend pregnant and little Gabriel is now
eight weeks old and still hasn't seen his father. She's
serving him with papers but needs to know his schedule, and
since she lives forty minutes away in Shirley, and I live
two minutes from this guy's house, I am her Stony Brook
spy. He's a real scumbag, used to be my best friend but
then started doing steroids and beating up my friend all
the time. Sure, she was stupid. She refused to leave him
and then when she found out she was pregnant, she was too
Christian to have an abortion and she believed his promises
of being there for her all the way. Nevertheless, he's
becoming more and more of an asshole with each day that
passes and he still refuses to see his infant son. We were
going to go unleash the NSB wrath on him; me, Brett, Shoe,
Jay, Shredder, and a few baseball bats. We probably still
will, or at least we'll fuck up his car pretty bad. He's
really psychotic, though. So for now I can do my part and
spy on the bastard.
So me and Brett. Weird. We fed the ducks the other night
and he kissed me. I'm hesitant because he's one of my best
friends and I don't want to fuck that up. But I do want to
be with him, I just don't think I'm ready for now. We
talked about that, and he totally agreed with me, so for
now we're on a "whatever happens happens" basis. Of course,
Jax had to be the fucking gossip that she is, and she told
EVERYONE. So Shoe went and made this snotty little comment.
I guess he's sore because I'm his ex and Brett's his
friend. Whatever, he broke up with me. And besides, that
was almost seven months ago, and we're completely over each
other and we're really good friends. Not only that, but
Brett and I aren't all disgustingly exhibitionist and into
the whole PDA thing. When we hang out, we HANG OUT. The
other stuff is for when we're alone. Or drunk.
Ugh, this is starting to sound a little too much like a
Lifetime Original movie. I'm going to go watch Fight Club
and wish I could kick the shit out of someone, anyone, or
blow something up. Speaking of which, the NSB is up for a
fight club sesh one of these days...
---
Ad:0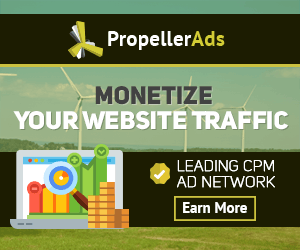 ---