Singing In the Rain or A downpouring
2001-10-12 10:41:43 (UTC)
The Reason I Started This Diary
MY LIFE JUST GETS WEIRDER AND WEIRDER. EVERYTIME THAT I
THINK THAT I KNOW WHAT IS GOING ONE, SOMETHING CHANGES.
WHEN I THINK ABOUT MY LIFE, I THINK, "WOW, AARON SPELLING
WOULD LOVE THIS SHIT!" THIS WOULD BE THE BASIS FOR MY
SOAP OPERA. I AM A 19 YEAR OLD JUNIOR IN COLLEGE, WHO
HAPPENS TO BE IN LOVE WITH HER BEST FRIEND ISIAH, WHO
HAPPENS TO BE BI, BUT TENDS TO BE LEANING TOWARDS THE
MALES RIGHT NOW. I HAVE BEEN OFFICIALLY DISOWNED BY MY
FATHER, WHO I S A PREACHER, WHO HAS NOT DONE SHIT FOR ME
IN 19 YEARS, WHO HAPPENS TO STEAL MY SOCIAL SECURITY CHECK
EVERY MONTH.
MY FEMALE BEST FRIENDS ARE ALL KINDA WEIRD. ANNA, WHO
USED TO BE A LESBIAN, BUT THEN DECIDED THAT IT WASN'T FOR
HER, CUZ SHE SAW MY BEST FRIEND MANUEL WITHOUT A SHIRT ON
(HE'S ACTUALLY KINDA HOT), WHO JUST BROKE UP WITH HER
FIRST REAL BOYFRIEND (BEAR), WHO HAPPENS TO LIVE IN THE
SAME HOUSE AS HER. THEN THERE IS A ASTACIA (STACE)WHO IS
IN LOVE WITH A JEWISH BOY, SO HER MOM IS NOT VERY HAPPY
WITH THAT, WHO IS NEVER AT HOME, WHO USED TO BE HOOKED UP
WITH BEAR, AND SHE ALSO LIVES IN THE HOUSE WITH THEM.
OKAY, THEN THERE IS THE ONE THAT IS MY AGE, WHO IS IN LOVE
WITHA 34 YEAR OLD MAN, WHO IS TOTTALLY IN LOVE WITH HER,
WHO IS MORE MATURE THAN ANY PERSON THAT I KNOW, AND IS A
JESUS FREAK. IS THAT A SOAP OPERA OR WHAT?????!!!!!! THE
SAD THING IS, IM NOT EVEN MAKING ANY OF THIS UP.
SO, THE WHOLE ME BEING IN LOVE WITH ISIAH THING. IT
STARTED THIS SUMMER. IT WAS JUST ME AN HIM ON CAMPUS.
WELL, THERE WERE OTHER PEOPLE HERE, BUT THEY DIND'T REALLY
COUNT, CUZ ISIAH WAS HERE. WE SPENT EVERY WAKING MOMENT
OF THE FRIGGIN DAY TOGETHER. LIKE REALLY, WE WERE
INSEPARABLE. I KNEW THAT HE HAD A SIGNIFICANT OTHER (SIG
FIG) BUT IT DIDN'T MATTER, CUZ I WAS MORE IMPORTANT.
THEN, AS SOON SCHOOL STARTED, IT WAS LIKE I GOT DROPPED
LIKE A BAD HABIT. WE WOULD GO WEEKS WITHOUT TALKING, BUT
HE ALWAYS CAME BACK, AND IT WAS COOL. BUT THEN, ABOUT 3
WEEKS AGO, HE GOTA NEW SIG FIG, THIS GUY NAMED STEVE.
AND HE IS REALLY ALL ABOUT THIS GUY. AND I DON'T
UNDERSTAND IT. LIKE YEAH, STEVE'S KINDA HOT, (I'D
FUCK HIM), BUT THAT IS NOT THE POINT. I HATE GETTING
DROPPED LIKE THAT. I AM REALLY COOL PEEPS, AND WHEN HE
HAD PROBLEMS, HE DIDN'T HAVE A PROBLEM COMING TO ME, AND
TELLING ME ALL ABOUT THEM. BUT NOW, WHEN HE IS HAPPY, I
AM NON-EXISTANT. I DON'T GET IT. OH WELL, IT'S 6:45 IN
THE GOT DAMN MORNING, IM TAKING MY ASS TO BED.
TRUST ME, MORE LATER
Crazy In Blue AKA BLUEDRAMA
---
Ad:0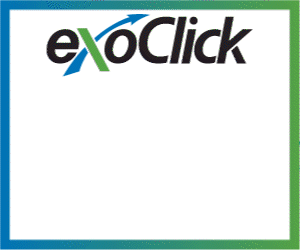 ---