kestrel
2022-12-25 18:13:12 (UTC)
Goals Reflection: December 2022
GOALS REFLECTION: December 2022
[Names and locations have been obscured to preserve privacy.]
SUSTAINABLE LIVING
It's been a whirlwind of a month at the eco-institute. Celebrating half-day holidays and creating arbitrary, unique activities for us to do during the slower winter season has been a lot of fun. I carved a wooden spoon, stitched together a Christmas stocking, baked a lot, made Cracker Jack from scratch, and in general built a bunch of things. There was a gift exchange today, and I gave my fellow interns fancy German safety goggles so they look like a "steampunk airship pilot," as well as a multi-tool and a journal book to start off their New Year right. I'll write my own answers to the journal questions in a future entry.
The colder season has been a challenge, and the nature of the sub-zero temperatures and the heavy snows clues me in to what life as a homesteader will chiefly be about. In this part of the country, it seems homesteaders will acknowledge two different seasons: the growing season, and the building season. We'll be planting in April, gardening, prepping building materials, and doing firewood harvest for months, and the last harvest will be in October. Outside that, we're harvesting and using firewood, repairing buildings, and performing maintenance on various vehicles and equipment. It's a system that I think even I can understand. I'm coming to be on a first-name basis with the nearby lumber store and truck repair shops, keeping things courteous, and I think that will help further down the road.
On the first day of this month, the tent collapsed under the weight of the snow. So while I love the tent, I must acknowledge that it's not a long-term living solution. The fact I needed to live in the bunk room - not because of the damage to the tent, but because of the cold weather - was clue enough of that. Repairing the tent didn't cost too much, but it's a relatively fragile, non-insulated structure that I won't be able to live in year-round. What kind of shelter will I build on the acre I'm stewarding? I suppose I ought to pick the acre first, then begin the planning.
We have an event that begins on 2nd January 2023, so we'll be busy this coming week with event preparations. We're also organizing supplies and infrastructure for the upcoming year. There are a lot of moving parts right about now.
My posting regimen on the gardening discussion board is consistent, and I've been posting plenty of photos. On occasion readers will post their replies, commenting with support and friendly encouragement. Considering I'm also provided some financial support for continuing to create more posts, it's worth it for me to keep up the practice.
I am making plans to visit friends and relatives on the east coast in March 2023. Now is the time to set up my long-term substitute supervisor for the intern activities while I'm gone.
FINANCIAL FITNESS
As supervisor for the interns, I spend a lot of my own money buying stuff, and then being reimbursed. The good news is that I don't find myself frivolously spending the money I have allocated for myself.
My soap-making partner has kind of ignored my requests for her to ship the stuff out to me, though I don't understand why. I hate to think I'll be buying the supplies yet again. I suspect she has some personal issues that are sucking up whatever energy she has and there's nothing left for her to use in assisting me. Not gonna bawl her out on this. Should I actually want to spend time on soap-making, then persistence - though gentle, at that - is the way for her to come around.
Were I able to have my equipment again, I imagine I could start making soap at least once a month. Since free space is at a premium, it's likely that's all I'd be able to commandeer shelf space for anyway. But two weeks after a batch is done, I could start another. That's roughly 60 bars of soap made in a single month. I'd only be running out of soap were I able to sell an average of two bars per day.
The department of transportation for the state I used to live in before moving out here erroneously fined me for lack of car insurance. To sum up the situation, I am trying to avoid that bill and I dragged my feet on it. Time to be a grown-ass man about it, else instead of just annoying letters on my ass, I'll have creditors.
FAMILY & FRIENDS
Sent a lot of letters out this month, several phone calls, and today for the holiday I sent out a bunch of text messages. Today I spent at least an hour on the phone with my mother. I think it was uplifting for her when I told her of my plans to visit the area in March. I informed a handful of friends that I'm planning the visit, and so am starting to line-up face time with former coworkers and old friends. It would be great to catch up with any of them. Of course, hanging out with the family would be fantastic.
My artist friend contacted me at the end of November to let me know she's going to have a significant surgery round the start of the New Year. I'd likely be able to visit her when she's still in recovery, which would be great. Due to her health concerns she avoids using her phone and pretty much all Internet access. Not sure how I can be in touch with her prior to any kind of visit I'm able to arrange, so I might just wander up to her doorstep one day that month.
I feel like I'm an accepted part of the community here, from both the interns I supervise as well as the manager. It feels good to be in charge of this crew, and it's satisfying to see that we're making tangible progress on various projects.
Maybe I need to stop visiting that game shop. Every time I'm there, I feel like I have to spend money! When I walk in, I imagine I'll somehow magically chat-it-up with the lady I've been fawning over, so when I'm in town I wander in, grab a thing (usually an excessively-priced thing), then hope to see her at the counter. The worst part of this is that she's not been working at the shop the past two weekends I've visited...! So there are at least two reasons I shouldn't be in there anyway.
However, I think I did a nice thing for two of the places I regularly visit. I gave thank-you cards to the people at that game shop, as well as the pizza shop I visit on the weekends. I should take one to the vegan donut shop I visit, as well. Those three places have been my mainstays for visits to town (beyond the grocery), and they bring me a lot of joy. They are local, independent businesses I hope stick around, at least as long as I'm around here.
HEALTH & WELLNESS
Weight has been in the lower 180s, sometimes a bit less. Illness has stayed away. Doing my best to prioritize healthy options for eating during this cold season full of "extra" food. Having to work out in temperatures routinely in the teens F has a way of balancing out any terrible eating habits I'm into, I think. I also sprout beans once a week, and once I'm done with the jar I make another batch. So I'll have sprouts as part of several meals stretched across maybe four days. I don't feel cold at night, and I don't feel hungry in the day.
As the weather is so cold, I haven't been so consistent with the cold-immersion therapy. I must admit however, that when I do it, it still feels wonderful when I'm done. Making it over that first hump of uncomfortableness - particularly when the weather is sometimes in the single-digit F range - is simple, but some mornings it's a big leap...!
Mentally speaking, I feel healthy and competent. There are pangs of loneliness, sometimes fits of lust. In both cases, they generally just fade away. Sharing a bunk room with others obviously prevents me from indulging in a private moment in those inconvenient times when I wake up in the middle of the night with a raging hard-on. In those instances it's painfully obvious that there's more than one reason I want to be back in the tent on my own...! I suppose I could masturbate in the bathroom and let things run down the drain, but the thought of it actually creeps me out and if I ever have to reprimand someone else for not cleaning up after themselves adequately I'd feel like a hypocrite.
ENTERTAINMENT
Due to my pining for the lady at the game shop, for months now I've added exorbitantly to the tabletop game collection here. This month was no exception. The good news is that the games that I did buy are expandable and provide lots of opportunities for replaying without paying additional cash.
Another considerable purchase I made this month was a "lifetime subscription" to a publisher of public-domain pulp magazines and comics. This means the guy sent me a portable hard drive full of PDFs of literally thousands of magazines and comics that have fallen out of copyright, and whenever they publish more I'll be able to download the updates to add to my collection/library. This is a HUGE addition to my personal satisfaction, and its an investment that can stick around a lot longer than a physical copy would. These kinds of comics and stories are too difficult to find in this day and age, so I feel it was an important buy for me to pick up when I could. I don't regret this at all. It's an enormous - and affordable, considering the value - time capsule of entertainment that I won't exhaust any time soon.
TO SUM IT UP
It's a time of the year with dreadful temperatures and weather, but a light mood. The homesteading lifestyle has its seasons and changes, and I'm beginning to learn them. Things are going positively, in general. It's a good way to wrap up one year, and greet the next.
---
Ad:0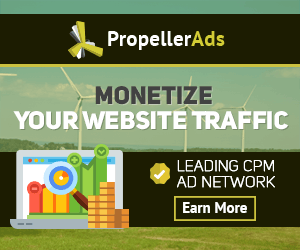 ---