The Importance of Being Earnest...and Frank
2022-12-01 05:37:20 (UTC)
I Was Told There'd Be Cookies
10:37pm Wednesday
The Yard Sale for volunteers only went good! I didn't get to buy those Negro Salt and Pepper Shakers (someone beat me to the punch) but got other stuff like walking sticks (for hiking and Ren Faire costumes), and some other knick-knacks; Wifey and 1 Kid came along and bought some stuff too. Picking up a Lazy Boy for Wifey tomorrow and 2 guitar speakers for a friend.
I missed out on the VA's M.O.V.E. zoom call (about weigh loss etc) but I was able to get some sleep. At the Far Guard Shack tonight, all computer, no patrols yay! Happy that I am doing Yelp reviews and Journaling on this site at the same time. Well it was an issue for me; time management and all. I do appreciate the longer naps I'm taking right after work; no drowsy driving and I'm feeling great (without JO'ing even!). The volunteering peeps understand why I don't show up earlier, plus IT'S VOLUNTEERING.
Oh yeah, I bought a thing of popcorn. It was good and I'm proud to say it didn't taste earth shattering and I didn't finish it off like I usually do/did. A little less than half left over for next time. If you are new here on my journal I love like movie popcorn! So I limit my intake; in this case it's been almost a month since I had any.
The rest of this weekend maybe? Tomorrow after work, breakfast with co-workers (after a quick nap), then volunteer/pick up that lazy boy and guitar speakers, than home. Friday/Saturday the yard sale for everyone else, controlled chaos and I'll get a good workout as I volunteer in the Furniture area. Sunday night; work but also a 1 hour meeting with Ren Faire people to discuss upcoming electric parade float and stuff. All in a day's thing, man.
UPDATE: 10PM
Yeah, ikr? The Breakfast w/ co-workers went cool, we brought that Lazy Boy home, I napped and am back at work doing OT from 6:30pm to 1am. Crazy, tight? Then home to sleep for a few until up at 5:30am to arrive at 7am for the Big Yard Sale that kicks off at 8am-2pm. Maybe some OT after that? Lol. Wifey (and my body) prob will say no. Then Sunday, the same but miss the fam Zoom call for...well, you know the drill. Lots of stuff. Currently bingeing Wednesday (the Addams Family girl) on Netflix, just started episode 2. So yeah, "busy night!"
But don't think I'm not grateful.
It's a blessing! 👩🏾‍🦱👩🏻‍🦱👩🏼‍🦱💘
---
Ad:0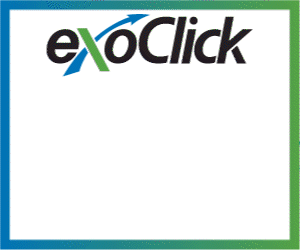 ---