Starting over
2022-11-02 23:42:06 (UTC)
Appointment
I walked into the office and they were like 'oh she does her appointments by zoom or facetime' oh didn't know that, so I hurried up and jumped in my car so I could drive as close to home as I could, since I can't see at night. Anyways, I told her I didn't have zoom downloaded on my phone so she just called me. It just wasn't the same. I love her, I love her energy, I love her hugs, I felt like I got ripped off haha not really, but yeah.
I just drove home while talking to her on speaker, I pulled up to the house and there was some guy in my spot so I just went to the club house and parked and continued the call. It was very nice speaking honestly with her. She has a very different take on addiction, interesting lady. I just love her.
Mike thought she would tell me to leave him, she knows how much I love him and how much he has been there for me over the years, she wouldn't. She was surprised that he was leaving, she thought he would be a fool to leave (I do too) She feels that we are equals, we both have problems, neither fucked up worse than the other, we are equals.
She feels like he would be a fool, because we have an honest to goodness fresh start, as long as we are transparent and relearn to trust each other. We can both put our past addictions/problems behind us and start living this life together, it wouldn't be hard to do because we are both now 'aware' of the other and know what to watch for. She asked if he would do counseling, either together or on his own. I said he told me no because he admitted his faults to me and said he was sorry and that's it, he doesn't have any problems.
She did tell me not to focus on this right now, I am still to keep focusing on my recovery and my new life of 'honesty' If he leaves, make is as peaceful as possible, maybe some time away is what he needs to see that you are equals, meaning he isn't better than me because I was a drug addict, we are equal, the devil attacks us in many ways. I told her what the pastor told him when he called to ask for help "Don't worry about you right now, focus on her, she is going to need you right now" He asked for help, they told him not to worry about it right now.
She asked me if I thought I was an addict, I said that I do, because getting that drug became more important to me than anything. She said that I seem to be doing really well. I told her I now feel like a high schooler (in recovery time) however, real life isn't even 60 days yet (3 more days holla) It was a real nice phone call, not the same as an actual visit, so I don't know how long I will do this for $40 a pop....I'm a cheap ass. She loves me though, if I truly needed her she would call me on her time of that I know for sure.
She was super proud of me, she said to keep shining my light and that I've got this
peace begins within~
---
Ad:0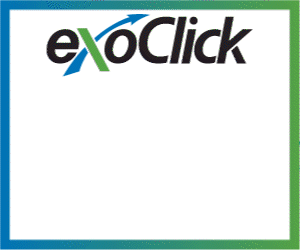 ---