Starting over
2022-10-26 23:58:55 (UTC)
I'm a joke
I am acting in my mind like a fucking righteous asshole. Since September 9th I have been drilled into my brain about holding people accountable and having people hold you accountable. I mean, I could write absolute horror stories about my last 6 weeks (most from the first 2 weeks) but in my mind I FUCKING SUFFERED, I mean I feel like I fucked up, I fucked up bad, I owned it, admitted it to the world, I spent 2 weeks without a fucking drop of make up or hair done or anything, I'm telling you. I did everything I was supposed to do, anything they told me that would help me beat this addiction to norco. In my mind, I guess I was thinking that Mike didn't suffer, but yeah I can see that now
I'm sorry I'm so slow (turtle speed from the start) I didn't see you were suffering, I didn't feel like I was shutting you out, I just thought we were doing our own thing. We still made love all the time, I never turned you down, never was able. I'm sorry I didn't see you suffering. You hid it well. So you have suffered all along, I just didn't see.
I mean what I didn't know is that while I was in the first crazy fucking rehab was that for 15 days you were working a full time job and running around like crazy trying to get me health insurance so I could get out of there "she doesn't belong there' praying nonstop your wife didn't die. I didn't see all the sad lonely nights you spent here alone; I was somewhere else dealing with life without you and drugs. I didn't see how many nights you spent here crying for me. I am sorry for thinking I needed to be your judge and jury, or that I need to hold you accountable, or that you needed to be held accountable.
mostly because we aren't talking, which I only know is because he knows I can sweet talk his ass into anything with my charming smile, he thinks I can manipulate him, he is scared of me, because he doesn't want to fall for any 'fake' shit I may throw at his, I see it now.
still doesn't make sense to me we need to separate but he feels we need some space right now, so I think he is going to leave. He said "yeah, I leave so you can twist it for you. Yeah I will start looking it'll fit your narrative fine. You can say see it's a pattern"
????????
is that what I'm doing? my story isn't changing, it's just now a little story of hope. You said separate not divorce, so yeah, you leave because then it makes it easier to come back home. I don't know, I feel like if I left, I would end up in an area he would never come too, so yeah I would stay here for hope.
---
Ad:0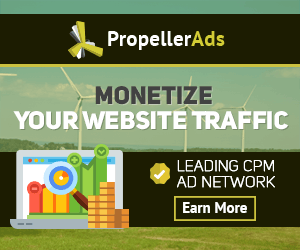 ---