Lost for words at times
2022-08-30 17:58:39 (UTC)
Facing My Compulsive Buying Disorder
I think l mentioned my over buying of 'stuff' that l don't need on my previous account of CryingSoul before l so stupidly deleted that account.
I have a terrible complusion of buying thing's l don't need. It can anything from clothes to food item's although food item's l have now managed to curtail. I know why l was buying food item's that was at the start of the pandemic. I don't drive, so l shop either in town or l have food delivery's by supermarkets. The little town l live in has alot of out of town big supermarkets none really accessible without transport then you have to drag it back home. Talk about hunter gatherer. So after me working my night shift's this one week, l went to the local in town supermarket and the shelves laid bare. Ok, so l can get a home delivery? No! not for 5 to 6 weeks from all our main supermarket's. I was so upset, l spent weeks eating healthily at work and lived off what l could get at the local shop's when l wasn't. I then became part of the problem of people over buying stuff when l could get food delivery's. I don't over buy food stuff anymore, apart from cat food. Everyone need's a happy pussy cat and mine only likes me when i'm feeding him.
Me buying myself clothes, bags, shoes, trainers, has become a BIG problem. I buy it, then most times when it arrives l don't even open it. l just hide it in a wardrobe, cupboard. l even had to buy storage boxes to put stuff in as l started running out of space. I filled my daughter's cupboard and my son's wardrobe with an over spill of stuff just thrown in the corner of his room in black bin bags. Just aswell my kid's don't live with me. Plus l have told a little lie to my youngest son. As when he vist's he always goes to his old room and he mentioned about the ever increasing black bin bags in his old room. I just said they was awaiting to go to the charity shop. "Do want me to take them?" He'd ask me, "Nah i'm good thank you" is always my replie.
Since new year, l haven't really brought that much stuff although if i'm brutally honest l think l may of curbed alot of buying. I have managed to donate some stuff at the begining of the year to charity. I just need to face what l have and donate more.
Yesterday, l thought right l have two weeks off work l will attack this issue and sort it all out.
I started off in my daughter's room. There was bags, trainer's l forgot l had. I dealt with it. I got to my son's room holy heck the realisation of my spending was starting to get to me. I nearly gave it a second thought and shut the door on it all. But l knew l couldn't as l promised my young work colleague "A" who knows about my issue that i'd confront it and list some item's on Ebay whilst l was off work.
The bin bags in the corner of the room had bags of unopened thing's. I dealt with that. Found loads of new knickers, 2 pairs of Ted Baker pyjama's, a few brand new jumpers, 1 bedding set, 6 pairs of trouser's, 2 really hideous blouse's l don't even wear all in there delivery bags.
I took what l wanted i.e the pj's and nothing else. Then l had his wardrobe to sort out by this time i'm completely overwhelmed, sweating and slightly shaking.
Holy moly.. more brand new jumper's, hoodies, nightwear, fancy dress outfits😐, coats, bag's, bottles of wine both red, white and rose, 1 bottle of brandy, 1 bottle of Chambord, 1 bottle of lemonade. Why??
I took alot of picture's of thing's to post on ebay. I sorted through what l needed to keep the rest l threw on my sons bed.
It was around this time that my bloody American video called me. He must think i'm a raving lunatic, as l burst into tears because l was so overwhelmed, the embarrassment of me hoarding stuff and not knowing what the next unopened bag contained. I haven't dealt with the stuff yet that is hiding away in my main bedroom wardrobe, although l did have a quick look. Even today, that would be too much of an emotional effort for me to combat.
Selling stuff on ebay has changed since the last time l sold stuff. I needed to provide proof that the bank account that funds was being taken from and credited too as and when l sold stuff, was actually mine. What the hell happened to being paid via paypal. Absofuckinglutely what a nightmare. I don't do online banking so l had to set that up and then provide proof to my bank that it was actually me. I supplied the required infomation from my passport then went through 2 more security checks. Nope! it wasn't having it. I relentlessly tried for nearly an hour. Then it occured to me if l couldn't supply that information was there another way? Yes! Go down to my banks cash point and supply the code l was sent. Simple's!
By the time l uploaded the stuff to Ebay it was nearly midnight. My back was killing me, my head aching, l was feeling sick as l hadn't the time to grab anything to eat. I just crawled into my bed feeling very ashamed off myself. Never ever again will l be buying anything. It's all too traumatizing for me to deal with. Atleast l got rid of a black bin bag full of knicker's bra's and sock's. Mind you saying that the new one's don't fit as comfty as the old one's🤷‍♀️🙄
I think l have rambled on enough, soon l may post as to the real reason why l think compulsively buy. At this very moment i'm dealing with it, facing it full on.
Like to add, noway am l in debt because of my mishap of buying thing's.
Anyway
Until next time, take care of you x
Grateful for
My family and friend's
Online friend 'K'🖤
My other online friend, Kudo's to you. You know who you are.
---
Ad:0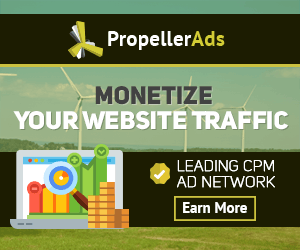 ---