Taking Out the Trash
2022-06-29 20:29:52 (UTC)
Positivity Purgeeee
Omgggg, I never ever thought I'd write positivity and purge both in the same sentence but there it is.
It's the best way to sum up the past couple of days. I'm not going to ramble...well my plan is not to, anyways. I'll be more contemplative later.
But right nowww currently today, is the anniversary of my husband and I meeting for the first time.
I made a cake to celebrate the day. I originally was gonna order one but I didn't want to overspend...I do a very good job of that ordinarily. So anways, I began baking after work. And with work, I'm grabbing all the bonuses and incentives - my weapon of choice to augment the motivation to code as many charts as possible within 8 hours - was music. Music really is medicine, let me tell you.
But I digress, made the cake, found out through the recipe that I didn't read it all the way and needed more butter for the frosting. I compensated for the lack of butter with less sugar, more cocoa and more milk. Frosting a bit drippy but it isnt chalky or too sweet. In other words, it isn't an aesthetically pleasing looking cake but it damn sure is edible. It's soft and fuffy. It's moist yellow cake with buttercream chocolate frosting. I made it from scratch, too! It's not a kit. My second cake I've made.
I'm super fuckin proud of this cake, let me tell you. It's fucking delicious. I did a fuckin good ass job, I did.
I tasted it and was very much content. I called my husband over and HE took the rest of my slice after eating some, as well as another slice.
OH YEEEAHHHH, IT WAS A FUCKIN SUCCESS.
He said, "wow, it's so good!"
AMAZING WORDS HAVE NEVER BEEN SPOKEN TO MEEEEE. JESUS CHRISTTTTT, VALIDATION AND A COMPLIMENT FEELS GOOOOD FROM HIM.
Goddamn, if he complimented me this way, perhaps he should let me cook for him once in a while. Hes ALWAYS BEEN very strict about making his own food. Very.
Anyways, the cake was a successful but the days leading up this day have been SUPER GREAAAT!! It's gonna sound crazy but, I've been setting boundaries like a soldier setting landmines in a war. It's GREAT!! Idk. It's a pretty nice feeling. AAANNNNDDD, I've been maxmizing my time with all the things that make me feel so wonderfulll. Which is video games, anime, drag queens, and THC, of course. Ah, yes. THCCCC. YES.
I've made a schedule for my thc usage which is 3-4 days a week. It's been helping me hyperfocus at work for the past two days. The bare minimum for 8 hour shift is 54 charts. Well in an 8 hour shift, I coded 3x the amount. I've kinda been riding a mild adrenaline high. The thc is a good decompression. It really irons me out. I
OHHhh and, my husband and I we've gotten a bit closer. Even though he was mean to me in our last argument, I think he kinda listened to me. He is way less hypercritical actually. He's been more warm in his own ways as well. We've been having sex A LOT. LIKE A LOT A LOT. He even wanted to have sex during work hours.
AND OF COURSE I SAID UH HELL YES!! When he initially worked from home in miami last year, I was ecstatic because I really thought we would have just have sex during our down time. I really wanted that to be a thing and I just found it so scandalous and cool to have sex at work technically, as we both work from home. Like, it's such a sneaky fucked up geeky thing to do.
Picture two nerdy awkward geeky people dampening their bed during work hours and on their break. AAAHHHHH~~~ it's fuckin sexy to me. It sounds like an introvert's dream, am i right, or am i right?!!
Anyways, yeah, the sex have been really fuckin good. Like wow. Especially last night! Oh, god.
ANDD Idk, I think my husband is so smitten with the cake he's turned on. I was just lying in bed resting and whatnot and he came over, touched my nipples and was FLIRTING WITH ME!!
I think it's perhaps the first time in our relationship he actually entertained my flirting!!!
He said to me, "can we make love please?"
I said to him, "I'm really tired, actually. How about tomorrow? You've already had chocolate today."
He looks away and replies softly, "I want more..."
OH MY GODDDD, MY USUALLY SHY AND ALOOF HUSBAND RECIPROCATING MY FLIRTATION?!!! WOWWW!!! I wish I had the energy to make love to him so much but gosshhh I've been hyperfocusing so much for the past couple days and the cake took me four hours to bake actually.
EITHER WAY IM HAPPY AS A DAMN CLAM in this moment. Happiness isn't necessarily a full time thing. It can be but that's a bit wishful thinking. I think my happiness is kinda like a burst or spurt here and there, IDK BUT IM LOVING THE FEELINGS!!! Pink soda bubbles!!!
I feel loved by my husband, LIKEEE REAL LOVE AND NOT JUST TOLERATION OR INFATUATION ETC, LIKE DEEP LOVE WHICH IS AMAZING, I've meeting all the bonuses this week for my job, I'm actually PRODUCTIVE WITH MY TIME AND MAXIMIZING MYSELF AND SAYING NO TO FOLKS AND NOT FEELING GUILTY ABOUT IT. IM PLAYING SUPER GOOD VIDEO GAMES AND HAVING REAL FUN AND APPRECIATION FOR THEM AGAIN.
ITS CRAZZZYYY GOOD. I mean, who needs cocaine and heroin when shit like this happens? And the best feeling of all, is that I DID THE THINGS. I DID THIS MYSELF.
WOWWWW. I really do think this week so far has been amazingly great and I think my recent actions within the past couple of weeks grant me the title of "Bad Bitch" as the kids of today would say.
It's like, a high honor to be a "Bad Bitch" and I feel this week it's kinda fitting even if it is cringy. So yeah. That's my fuckin positivity purge. Is this an oxymoron?
---
Ad:0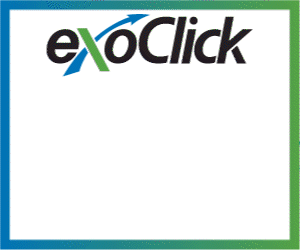 ---