Words from God / Jesus
2022-06-24 08:19:20 (UTC)
"I am about to shake free those who refuse to cling to ME."
(Words Received from Our LORD by Susan, August 10, 2012) Daughter, listen as I give you Words:
Children of the MOST HIGH GOD, listen to ME, this is your FATHER Speaking: full of Love and Compassion…Eternal Love.
I am ready to remove MY bride—bring her home to the love, peace, and laughter that awaits her. Children, it is coming swiftly and only a few are paying attention: MY loyal bride, who is not seduced by this evil world. She is not caught up, mesmerized, by the world that MY rebellious children are turning to now instead of ME, their GOD. Futile: this is the world and its ways—what it offers MY children—a world of futility, but yet MY lost children cling—they pant after empty pursuits and base their lives on a future that is non-existent—one they have created in their own minds—one that is far from the reality of what lies shortly ahead.
They believe the world to be more of the same of what they already know, but the composition of the world is about to change
121

dramatically and soon the world will not look the same and this world will be a far cry from the world that has existed. Even now, MY enemy is taking over all aspects of life as you have known it and altering the complexion of things to come shortly.
Your world is about to turn upside down, MY children. The only safe place is with your feet firmly planted on the ROCK—all other ground is sinking sand. Children, you know of what I Speak. Don't be asleep when I come for MY own. Awaken…be alert…focus on ME. No more sidetracks—just keep your eyes on ME. I am ready to deliver MY bride out to safety and no one can stop ME and MY Plans. I, GOD, will do as I say.
This world needs a spiritual shaking, but alas the shakeup will come for the left behind lukewarm church that will very soon be shaken to the core by the shock of what she will be left to face for her refusal to follow closely after ME, her GOD. This is the punishment coming for having a loose relationship with ME and not hanging on tightly. I am about to shake free those who refuse to cling to ME and would rather grip the world.
Soon those who hold onto the world too tightly will know the outcome of their choices as I leave them behind and take MY true church to safety. This is MY Plan and no one can stop ME from performing that which I have foretold.
Get ready MY church, MY chosen. The hour approaches for your rescue. I have said I will do it and MY Word is True. Make yourselves ready. Turn to ME. Wash your robes in MY Blood. Surrender and repent. I will do a big work in your life if you just lay it at MY Feet. This is MY Desire.

122

Come, Come! Now is the time! Children, the door will not remain open once I shut it. Choose for ME.
This is your LORD and SAVIOR

---
Ad:0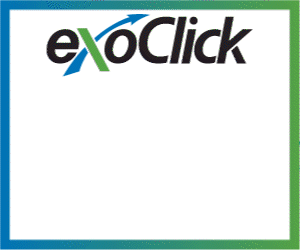 ---