A quiet normal life (as if…
2022-05-14 20:20:44 (UTC)
Something to look forward to
Busy old day today. Woke up stupidly early and that's probably why I'm so tired now as a result.
This was the first proper day of summer. 20 odd degrees and beaming sunshine most of the afternoon, at least I didn't waste the majority of it.
Swimming this morning. They were both good in fairness and despite little miss saying she is sick of it, she clearly had fun. I brought little man to his GAA afterwards. He did well. He's holding his own with the other kids and his hurling especially is getting better.
Not thinking about work. I'll worry about that on Monday.
Cut the grass this afternoon too mainly to keep myself outdoors. I don't think I got sunburnt anyway which is the only worry.
The weekend is flying predictably. No plans for tomorrow so I'll try and be semi productive at least. Forecast isn't as good, but as it's still dry I'll try to get out for a lot of it.
Liverpool won the FA cup on penalties. I watched most of the shoot out but my stream was running a little behind so the notifications ruined the ending for me. Two trophies is a great haul and is just rewards for a great season.
Was onto Eva a bit. She is hosting gay and bi events now so is pretty much run off her feet Friday to Sunday nights. She seems to be enjoying it which is the most important thing. I'll give her a shout during the week when things might be quieter.
I need to start thinking about the practicalities of November now. Eva is so flighty that I don't want to arrange anything too early there. She might have no interest in linking in for accommodation anyway, and even if she does, she might change her mind. I should at least look at flights in and out. I'll try and get onto it next week. It's nice to have something to look forward to.
There's some boxing on tonight that I've found a good stream for. If I can keep my eyes open then I'll watch it. Head is ok today and keeping my mind busy is such a good idea. Bringing my own hurley to his GAA to distract me was also the right call.
That's why the gym is so important. Obviously I want to lose the middle age spread around my waist and get fitter, but keeping my brain occupied is just as important. Leaving myself space to overthink is dangerous.
That'll do it for tonight. It's still warm so sleeping might be uncomfortable. It isn't often that I pine for an air conditioner in Cork in May. Let's just hope this isn't our summer.
Slán go fóill.
---
Ad:0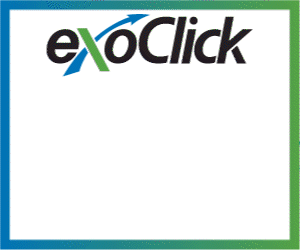 ---