Life through my spiritual eyes❤️
2022-01-15 10:23:30 (UTC)
Selective Participation Saturday! ❤️
Listening to: Tokyo Rose - Idle Eyes
~~~~
"You are the most permanent person in your life, so choose you, always"
~~~~
Good Morning!❄️
This song just makes me want to dance. Growing up, from age 4 to my adulthood, I use to dance, compete, country-wide. I remember this song was one of my solo competitions, It brings back so many memories. I miss dancing, competing. I was shoved in every competition as a child. Both dancing and equestrian. Those were some of the only good memories of my childhood.
I am so sleepy. I woke early and could not fall back asleep so I managed a good workout. My Achilles is still hurting but I managed a good floor workout. I did some rowing as well but after a while, my Achilles started aching so I stopped. I still feel good in my workout and I feel the burn lol. I am now showered and ready to face the day with a death grip on my mug lol.
Today I am getting my freezer in order lol. I am dicing onions, celery, peppers, and carrots and putting them into individual freezer bags. I like to buy bulk and pre-chop. It makes meal prep so much easier. I also want to wash my bedding and work on my side business. It's a chilly -18C and the perfect day to stay indoors lol. Maybe I will just end up being lazy lol, although lazy is a negative word so I prefer to use the term "selective participation" haha
Soo, D, I told him yesterday I was really not feeling the connection. Physically yes, he was very attractive. Nice smile, eyes, and body. Just no mental or emotional connection. When I told him, he just went quiet on me and did not reply lol. He either agrees or is upset with me. Either way, I am glad I did it. It was the right thing to do. I feel bad but I think he was getting a bit more attached and it would have only hurt him more later. I am seeing Cowboy this week. We were supposed to see one another this week but he had to quarantine, He's always remained negative and out of quarantine tomorrow.
Well, today marks the days truckers are fighting back on the mandates. Not only unvaccinated but vaccinated are stopping their trucks in support of this mandate. Come January 23rd, truckers from all corners of Canada and some in the US will be crossing the border to convoy down to Ottawa and park in front of the parliment in protest. Thankfully I have known for a while this is coming and I am prepared. I am well stocked but some aren't and won't be. The elderly, the low income, and this is heartwrenching. My door is always open to those who need help and I will help in any way if this goes as they predict. This is not about our health. Trudeau is dismantling Canada. My concern is medication. I have members of my family on life-saving medication. I asked the pharmacy to put a month's worth of his medications together. I hope it's over before then but it's hard to say. Meanwhile #Truckersforfreedom.
Ok, not much else to write about so I will share my daily tarot read. For clarification, these tarot reads are sent for me from my friend who is a tarot reader and fellow spiritual medium. They are considered collective readings which means they could resonate with some of you or even none of you but not specifically FOR one if that makes sense, but I hope it resonates with some as this one is a good one!
💜A major breakthrough is happening to make you face your fears. A deep transformation is taking place, and this isn't always pretty. It can be a little bit dark and challenging, but the breakthrough will be glorious. This is a time for discovering your magic, or if you already know where your magic lies then this is the time for working on it more. This combination of cards is confirming that something you have been laying to rest, ignoring or you thought was dead is about to be reborn and it is going to be BIG.
💜Additional messages:
💜Someone is going to send you a sexy text. This could be a little bit unexpected.
💜A new idea for a spiritual business will come soon. It's definitely worth exploring more.
💜Jealousy/envy is a ticking time bomb. Perhaps it's time to let go of a grudge you hold. Or someone who is envious of you will be showing their feelings and you'll be made aware of it soon.
💜You'll hear back about an investment soon or this could be the time to look at investing.
Have a beautiful day!💜

---
Ad:0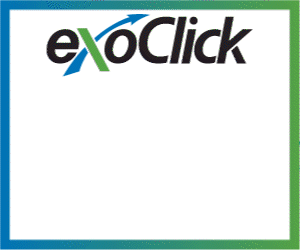 ---