Minutes
2021-11-23 09:34:31 (UTC)
Divorced, now what? #2
#2 (HISTORY)
Sebastian and I have been dating 6 years, starting at the age of 16. Both 22 years old. Just graduated from college, i wanted to study technology and Sebastian applied for law school as he wanted to become a lawyer, but basically open up his own firm. That is what i like about Bass (for short and my nickname for him), he was always so ambitious, so wanted to live this life to the fullest. He had the drive, the passion to make anything and everything work. After graduation, we drove to a camp site, maybe 20-30 minute drive, along the river, our friends did a whole setup where he would come down to one knee and pop the question at sunset. It was the most magical thing that i could've asked for. Just perfect.
We had a few weeks before uni started, still living at our parents house, we wanted to get 'part time' job, just to keep us busy and manage to save up some money.
I got a job as a Data-capturer at auto-parts store, Bass got a job at his fathers firm, just as a tea-boy / keeping minutes at meetings (his dad owns his own law firm). Like father, like son.
As days went by, it was almost time to part to Uni, Bass came into the store and asked if he could speak to me, in private. The manager allowed it. Bass told me, in short, that his father just signed off on a case where this woman died in a car crash on her way to their wedding and she left all that she had to he fiancé, in which there was this box of belongings and in this box, amongst her things, were the vows that she wrote, that she wanted to promise to her almost-husband and that got Bass to think that he didn't want to wait anymore, he wanted me to be with him, forever. So, we went down to court and got married at age 22.
Then, it was time to go to Uni. Luckily we got accepted by the same University. Uni-life wasn't any different. Between studies, exams and jobs, we've manage to still see each other and hang out whenever we could. That is where Bass met Eliana, also a law student. Eliana, comes from a very rich and powerful family, father running for mayor and winning the elections of our town, very, very smart and very up to date with politics, shocker that she wanted to study law. Bass was smitten and head over heels for her. She very fit, lean, almost shredded type body, tanned, green (as grass) eyes, ash blond hair. When it comes to beauty, all of the above. (She will play a role later on)
Skipping to my final year of my Tech degree, I graduated with flying colors and also ended up pregnant with my first born. Now 26 Years old, and Bass still in law school with a few more years to go, it was time to find a job and also find a place for us to live. I was lucky enough to have pulled some strings through one of my friends who's mom owned a programming business, mostly women empowered, so i decided to settle down and got my first job as a junior software developer. Started looking at houses and apartments, i asked Bass if he can add to my deposit for our home, to which he replied, 'I am saving up to pay a large some of my law degree - dept. so when the baby comes there won't be such a large amount of dept outstanding.'
With the money I saved up through high-school, college and Uni, i manage to put a small deposit down on a 2 bedroom house in the front suburbs of the main city, which is a small and relatively safe neighborhood with good schools around it.
As time passes on, i have remodeled the house, by that i mean, paint and some repairs that i can manage on my own, my father helping with the rest, bought the basic of furniture, a couch, dining table, chairs, fridge, the most basic stuff i could find, even second hand deals which ended up being a life saver, especially the baby stuff. Baby clothes, a cot, even breast pumps, EVERYTHING i could find for cheaper, i bought. When i asked Bass if he could help me in purchasing, a microwave, he told me, "Sorry babe, all my assets are tied up." Whenever i tried to call him, he was always preoccupied. I didn't really read into it, i was mostly stressed enough as to how to get buy. My mother did give me money for the first three months, after that, i wanted to stand on my own feet. Kindly refused and/or paid her back that I could spare. Even my boss was generous enough to give a salary (the same as the people who have been working for her for YEARS) which i was and probably forever be grateful for.
Nearing my due date, Bass nearing his exams, everything was settled. The house was furnished, well not completely but enough to get by. Almost time ...
---
Ad:0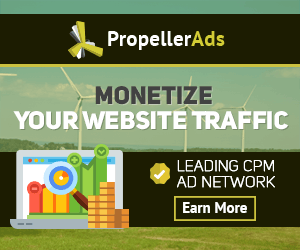 ---