kestrel
Ad 2:
Digital Ocean
Providing developers and businesses with a reliable, easy-to-use cloud computing platform of virtual servers (Droplets), object storage ( Spaces), and more.
2021-09-24 19:41:22 (UTC)
Drunk n' Rambling: Sept 2021
Personal entry follows.
My plan is to get drunk and then write. I labeled this with the month and the year because hey, why not? I should do this more often. But I promise I'll limit myself to once a month, at the most.
///
UPDATE.
So yeah, I have been drinking a considerable amount. I am a fan of red wine, and so I tried out this red wine that has been aged in a whiskey barrel to add hints of additional flavours. The more of it I drink, the easier it's been to drink. Savvy?
I've attached a photo of the inside of the box of a pizza from a pizza place I order from each week.
So they're the only place nearby that offers a vegan pizza and it's actually very tasty. So after my first order, I'd been adding notes of appreciation to their "special instructions" segments of the online order. This most recent one was something like,
"Best vegan pizza in town, seriously. THANK YOU!"
So I open my pizza and see this special message. Of course, the pizza was delicious. I've been on top of the world. The women there all have embarassing names, thanks to the fact they're milennials, like 20 years my junior. But hey, the thought was nice. I want to have a vegan pizza place in town, so I will keep ordering and keep adding similar messages to all my pizzas henceforth.
///
UPDATE.
So I am down to the bottom last few sips or whatever of my wine, and my artist friend who recently joined me at the movies was supposed to enjoin me in a back-n-forth email message kind of thing today. I let her know I'd be celebrating the final day of my first in-person training since March of last year. The last time I drank this much I'd been sending her messages and then hinting that I'd be interested in sending ridiculous, racy text messages and all that. I suppose I scared her off somehow. Either that or it has nothing to do with me, and her schedule just doesn't allow it. She's caretaking for her father, who has dementia. So that's been a major issue in her schedule lately. It could easily be a factor this evening.
Meanwhile... But the training ended very well. Kind of a "feast or famine" vibe at the office right now, to be honest. I'm not the only staff interested in resigning in the near future. Found that out earlier today. My "little sister" and I are both feeling the same kind of vibe. So I wonder which one of us will resign first. I mentioned to her the idea that regardless of what other staff are doing (she and I acknowledge there are several others derelict in their duties), there's nothing wrong with saying to ourselves, "What would a world-class [job title] do?" to help guide us in how we carry out our daily duties at the day job.
I really don't know what our office would do without me being there. My previously-mentioned coworker is the most-disciplined job coach/case manager on side, so if both she and me leave, it's the pits for that office.
///
UPDATE.
I feel sheepish for compulsively jumping between my phone - for text messages - and my computer, for emails. I mentioned to her that I'd not be able to text so well since I have a flip-phone instead of a smartphone, so texting is a chore (how long has it been since you, dear reader, have had to press the number "2" three times to type the letter "C"?).
So I have indulged myself in other ways. I'm browsing the permaculture discussion board, though I dare not post a message for fear of broadcasting an embarrasing, rambling post or flippant reply to someone's earnest contribution to the discussion. Reading is good enough for now. One of the discussions I've jumped into revolves around "being organized," and one of my recent comments seems to have struck a chord with someone else(s). It's nice to see my experience related to, see my comments acknowledged as useful and valid. To learn that I've been able to help someone with their own struggles and personal hang-ups is small comfort.
///
UPDATE.
I received a reply email from the garden coordinator regarding the soap recipe I sent to him. It was one word:
"Thanks."
He's an old guy. What you gonna do?
---
Ad:0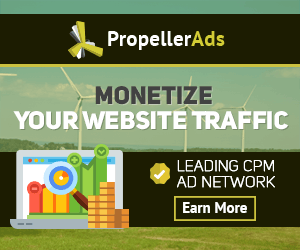 ---