John diary Forecast Events
2021-09-22 00:57:23 (UTC)
WWW. collects information
John Lewis Owner
now
‎Tuesday, ‎September ‎21, ‎2021
Old Man's Daily News
Many hundreds of you would not allow me on your webpage or accept me as a friend because of the following reasons. I will post only one, from my ex's as she gets mad, she is worst than a web chicken, or is that a cat?
https://www.facebook.com/patricia.neel.505 Just so you/she knows I can still enter anyone's web page even with the blocks etc.
Many of these had to be copied by means of a jpg .gif and so on. Just enter as shown then see what Facebook states. I have known about this now for over a year. But, just wait and see what happens and if no reply, then I wonder if those that use blocks and delete all information from every site really never is deleted. Maybe from their site, but never from the world wide web. People wake up. Any and all information you post is like the cell phones and any smart appliances you buy today watches and listens to keywords for that Government eye wanting to listen more closely. Shame on you people wanting to have president Biden the commie leader of the USA wanting everyone to take a drug that kills easier than you would have lived. The next step after will be to attack old Social security people if you want your checks then proof of this virus will be needed. The same goes for all medical visitors. No service without proof. Not a mark on your head or hand. but inserted in your body for so many years then the grave is the next step.
I no longer posting sites for anything as the best way to locate any of my stories as I stated is to use any search engine and use johnlewis1946 then space the subject matter of interest.
Using google for example put in following
johnlewis1946 virus
Keep adding subtracting subject matter your seeking. For example sheriff Bentonville thugs bad dirty police sheriff cops rogers family life etc.
Facebook
Check out johnlewis1946 on any search engine for twenty years plus stories.
Questions? Send me an e-mail [email protected] Takes me weeks to apply but I get to everyone with a real question as quickly as possible.


NEWS ALERT
House passes bill to avoid a government shutdown, suspend debt cap
The House voted Tuesday night to fund the government into early December, suspend the federal debt limit, and provide disaster and refugee aid, setting up a high-stakes showdown with Republicans who oppose the package despite the prospects of a looming fiscal crisis.

---
Ad:0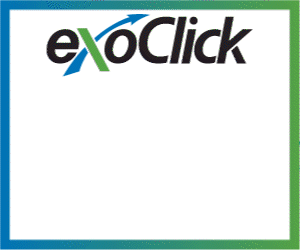 ---