John diary Forecast Events
2021-09-21 18:29:30 (UTC)
Sheriff thugs Bentonville
John Lewis Owner
4 minutes ago
11:33 PM 9/18/2021
Old Man's Room happenings
The damn computer was so full of crap from people's messages, was driving me nutty than I have ever been. More from Hershel or Heresy Bar making claims of all the work that he and his ma and Pa did in over seven years. I still have all the information on the main World Wide Web. Except for those countries that have banned the IP address from entering. But, really what they don't know should not hurt them. But, if and when I want to send anything to Russia, Germany, or Africa and China as well. All I do is change the IP address and use a different user name as well as password and my information gets there even in the local language. I will pick out a file that Russia banned as well as a province in China also and put up the ip address as well as the name of the text file, picture file, video file, or whatever they banned me for. That way, just maybe you'll learn that not even other countries can ban you without a very long process of following all the loopy loops that the WWW, World Wide Web can make as well as changing Ip address from one area to another until it is passed through to where I want it sent.
This is a lot better than secret messages and long strung out passwords and numbers as well as characters used to throw most password code-breaking systems off for a long period of time.
I have been watching how all these credit cards or debit cards which they will all be called credit will no longer become useful longer in this country or any country for that matter before too much longer. In fact, if you haven't been hit with some companies stealing a large sum of money from you, then your just one that time will catch up to you. I get slammed every month by some legit companies or corporations that send free samples with two-week testing and if you don't call them, they will bill you for that free sample where you just pay shipping and handling, that they may already have all the information they need to bill you hundreds of dollars and by the time you been hit, it as already been sent by your bank or Paypal or any other Visa or Master card that you use. You will yell and be pissed and demand your money back. But, the wait is just what you will do as your going to be told that didn't you see that fine print after signing up that your statement will be billed if you don't call our number and gave us your email address to cancel any future orders, Not doing so will be sent to you and we can't stop it now, But we can stop next months. But, even if you refuse to accept the delivery, then they have no way of tracking that you refused the delivery, so you must accept and then mail it back at your expense only after you receive an approval code from us. If willing to do that then we have a restocking fee of many dollars for having to sell it to the next sucker in line, Either way, your out a lot of money so best never order anything even if it states the first time is always free for trying.
Places like adult and baby diapers called JUSTBECAUSE.com are real clever at stealing money this way, just because is all over with all sorts of names. By the way, the package they send is never sent, but if it is then good luck not getting an empty box, then proving you didn't get what they sent. Yes, I have many empty packages, Proof is next to impossible if even open at the post office knowing it is going to be empty. Think of all the ways that proof just is not there even if it is. Fraud is hard to prove, I have been stolen the most money by a local Sheriff's office in Bentonville, Arkansas of $60,000.00 cash. Why cash, years ago I sold all my property in California and was going to get rentals here. They learned I had cash and it was in a secure real good safe. I got home in time to open it for them even, and my house was a crime scene and I was not allowed to enter. I was told to come back in a couple of hours. Yes, come back to a crime scene, and was told to come back and not be arrested when I arrived. That is the first contact I had with the Arkansas thugs with badges who were the biggest crooks around. All THOSE stories are also listed with the names of the crooks and those that even died from accidents or whatever.
Same day and light a newly elected sheriff was in my home with those splitting the money is what I think. The 4th amendment was overturned and was in full use for all these thugs with badges to take whatever form those that they knew had what they wanted. Best neighborhood watch is calling your local badge-wearing thug and tell them to watch your house as you will be gone so long. Time and place are just right for these thugs. Had a dog killed from a thug sneaking up on the property and guns pulled on me and other people and not knowing if I was the one they wanted dead, almost killed and innocent?
---
Ad:0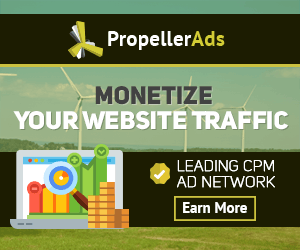 ---