Lost for words at times
2021-09-18 11:24:12 (UTC)
Maybe it's me unhinged.. not him
Mood - pissed off at myself
Good morning, He turned up, great, well it was for the hour l spent with him whilst he was sobber. We went to the beach and discussed a few issues in whatever you want to call it of a relationship. Atleast he didn't patronize me by saying it won't happen again. When we got back home he started drinking, spent loads of time texting his daughter has he gave her money to buy her weekly allowance of drugs (ffs), What he does with his kids has nothing to do with me. Nor will l give him my opinon. I did ask him the one day would his late wife approve of this, No! Great parenting skills. My opinion is that he is trying to relive his life through them, but hey. Listened to his choice of music which l don't mind as l like most of what he does like apart from Carcass he knows this yet that is what he wanted to listen to. Ooh nearly forgot he was also incontact with his band members which hey thats ok. Then.. he offered to take me down to see a band Saturday, that his drummer from one of his other bands plays in but she is singing. Awesome... yeah that would be great baby boi, thinking we'd spend more time together. Then he rang his daughter and arranged with her about going aswell including her boyfriend. Great! They have no money but he will pay l guess.
At 12.30am whilst i'm sat bored in my dinning room area doodling on his new bands playlist he done for me (feels so fucking honoured) l thought he was outside smoking, when l realised he was out there along time l went to see. Back garden gate open, rings him, no answer! Concerned l went looking for him in my pyjamas. Rang him again once l was on the main road he answered. 'What are you doing and where are you..?' " l will come back if you stop ignoring me" was his replie. Like are you serious l thought.. l met up with him staggering like a fool on the main road, but much to my relief as l knew he'd be safe.
Gets him back to mine, l get seriously told off (rolls eyes) l managed to get him to bed. Listened all night to him snoring but he was safe.
Morning time l wake up, gets a drink, sees if Toby my cat is about, goes back to bed. He wakes up, l mentioned about how he left last night & how l felt about the lack of attention l was having. He told me that maybe l shouldn't be so needy. By this time i'm trying to control my temper. Who the fuck does he think he is.
My childhood friend is truely unhinged, it actually makes me wonder what his late wife actually had to endure as this behaviour can't of just manifested since her demise.
Had some sexy fun time, needs are a must. Got told, out of all of his conquests l was the most difficult to please. Maybe you still wearing your wedding ring has something to do with that l thought. Made him coffee and off he went.
I can't give up on him, l can't fix him either. I know l deserve to be treated so much better. But for now, l will follow him in the shadow of his own egotistic, unhinged life.
Didn't sort the washing machine out yet. Nor have l been incontact with my children yet.
My song for today...
Mourn by Sentenced
No lyrics but..how l feel
Take care of you x
---
Ad:0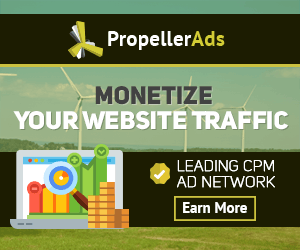 ---