Experienced Life
2021-08-10 20:38:20 (UTC)
AAAARRGGHHH !!!!🤯
Oh boy!!! Found out that the boxing match I had a bet on is cancelled. I picked Packman to win at 320. Now it's off. Sigh.... Spence (other guy) got hurt during training so he had to bow out. I was really hoping for that win. That would've made my $1,000 bet and if Pacman won, I would have ended up with a total purse of $4,200. But now? It's gone before it even started. Sigh... that sucks. But at least I still get my $1,000 initial bet back. I just need to go to Reno to return my ticket. That's what? About a 2 hr drive. So disappointing to hear this news. Oh well, at least I do get $1,000 back and it'd have been zero if he lost so that's positive.
I'm on call this week so I can't spend a couple of days in Reno just yet. I'll wait till after my challenge maybe. Can't drink just yet so I need to be good for a bit longer. Some planning needs to be done. I want to watch a few shows and we actually have one of our gyms there in Reno so that'll be fun to attend. Meet some new peeps there.
I weighed myself today and I'm at 163.5 lbs. My goal is 160 lbs. I have a little less than two weeks to get my weight down so it's going to be a close one. We shall see. But at least it's 11 lbs down since I started a little over four weeks ago. And it wasn't a starvation diet. I ate a lot but I just ate healthy. No vino and no jelly belly. haha.
I was also wrong about Carrie. I had lunch with her and we had a great time chatting. I felt she was a little on the weird side but I was wrong. We had fun. We may have lunch again maybe but I'm feeling we're just going to be friends. aka: No sex. I'm not feeling it and maybe that's my fault because I had some recent things happening and I admit I'm not in sync with myself fully at the moment. But I'm strong, smart enough, and I'm good at bouncing back up.
Character to me is not being all happy happy joy joy when times are good. It's how you act during the bad times that show your mettle. I'm hoping I have some of that. If not, I'll work on it.
That's all I got tonight. Haven't had dinner yet so I better get my air cooled butt from my new bamboo fiber briefs/boxers in gear. Did I say it's comfy already? Well, it is :) Loving life. Loving how I can wake up early without an alarm. Loving how I'm not even craving wine at all. Life is good if you just look at the bright side of things. Oh, forgot that Superstar is back. She may want to go to our group camping again with us. If not, I'll be spending a lot of time on the lake when I go.Good night for now diary.
---
Ad:0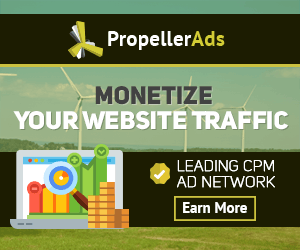 ---