kestrel
2021-07-26 12:20:14 (UTC)
Goals Reflection: July 2021
GOALS REFLECTION: July 2021
[Names and locations have been obscured to preserve privacy.]
Wow. Looks like I didn't prioritize journaling at all this month. This is my only entry yet in July this year.
SUSTAINABLE LIVING
I visit the garden at least every other day, sometimes more often. As the weather is much hotter, I've been watering much more frequently. Just yesterday I replaced the leaky hose my garden neighbour and I had been using, so hopefully that keeps things working smoothly. In terms of harvesting, I took in maybe 10 pounds of potatoes this month, equivalent to one pound of potatoes per spud I put in the ground at the start of the season. Not bad for my first-ever harvest.
The most tedious task of gardening must be collecting seeds. I spent an hour cracking open radish pods and collecting seeds from each. What a slog... However, the amount of seeds I collected from an hour's worth of this onerous process resulted in essentially replacing the seed packet I purchased last year. Additionally, the seeds are for radishes even more-attuned to the local climate and conditions. I am feeling positive about next year's garden.
After pulling out so many potato plants, and now that the radishes are on their way out, I have added a few more organic bush beans into the soil, as well as a general covering of fall-blooming wildflowers. Maybe the beans will grow, maybe not (the lima bean bushes already in the ground haven't done much, but maybe it's because animals come along and eat the flowers before there's any fruiting). My goal is to cover the entire plot with the wildflowers by the end of the season - late October - so that there's something growing and fortifying the soil as long as possible. All that stuff will be turned under prior to the start of next season, so I hope the soil retains some health and beneficial bugs when the county comes along and tills everything.
As an aside, I learned about a sustainable living co-op in Denmark. If my plans to expatriate ever come off the ground, that's a place worth considering. Also, if I plan on leaving the day job soon (more about that later), I may still be able to have that month out at the eco-compound I had postponed at the onset of the pandemic.
GAME DESIGN
The roll n' write is a special treat to me. I am proud of its current state and I think it will do well. So much so, in fact, that I reached out on a public forum I frequent to gather more insight on how to go about a crowdfunding campaign perhaps as soon as February 2022. I've not done much with game design beyond playtesting my own design and occasionally chipping-in on design discussions.
The video game event is happening now, and will go until early September-ish. I woke up early one Saturday morning and spent it making a short comedy/parody video to submit and start the ball rolling. Other folks are making games and submitting them (at least one so far destined to be a classic), discussing their plans and current state of their projects. So it's been positive so far, in general.
I don't feel too driven to make a game or two at the moment, personally. I've done more with video editing lately and that seems to be not only where my interests currently lie, but also an opportunity to build some useful skills. Dealing with that game-making community feels the same as it was when I first became annoyed by it, so apart from occasional moderation duties - and organizing this event - I'm comfortable with keeping my distance.
INCREASED INCOME
This month at the day job was a rough one. Addressing computer and printer issues, seeking and interviewing junior trainer candidates, and simultaneously facilitating two-and-a-half trainings ground me down. I think that's a primary reason my journaling took a hit. I typically enjoy writing, but the kinds of things I do for the day job have a lot of crossover and when I expended those energies, I didn't have much left for my leisure time.
A significant highlight however, was my annual review. My supervisor calls me his "swiss army knife" and what I do is considered vital to operations. At the onset of it, I mentioned to him my thoughts on how that one staff member needs to go and is "dead weight." I also explained my desire to see more written policy that can be used to enforce rules and regulations in a non-personal, more-objective manner. Finally, I mentioned that I think the youth program is poorly-conceived, the "fast track" trainings I've been coerced into facilitating are a joke, and I am willing to take a pay cut if our organization shifts away from a youth program. I just don't think the organization - or frankly, the staff - have what it takes to serve that demographic well.
I didn't mention this to him explicitly, but I think that if these things aren't implemented by January 2022 I will submit my resignation. I'll give them 90 days so a replacement can be sorted out and I can adequately train them. Then by the end of the spring, I would be out west at the eco-compound, or overseas.
This past weekend, I saw Spike Lee's film -Do The Right Thing-. I identified a lot with the pizzeria owner. The bigger picture is that his business represents the kinds of places where cultures mix. The entire neighbourhood represented that of course, but the shop in particular I identified with the most. That place, and the place where I work, are flexion points, where different cultures' boundaries overlap. In these places, there are well-meaning people - some of whom know how to put their considerable skillset to work in a useful, beneficial way - but not only is the work difficult, but since the differences between the cultures are always conspicuous, it will always be used as a reason for someone with a chip on their shoulder to take it out on you.
There's more to this, and I want to think about it more and then record my thoughts.
As I write this, I am relishing a final day of a "stay-cation," and it was a comfort to be away from the office for several days in a row. I know my trip in the autumn will be even better. My trip in the winter will be better still...! I've worked very hard for the organization, my supervisor acknowledges my personal sacrifices and the fact I didn't complain and instead I was a leader, they don't want me to leave the organization... My time away is something I treasure and benefits not just me, but everyone I work with.
FAMILY & FRIENDS
Dating ventures came and went. The lady I was talking with at the end of June and I had a third date this past weekend, but it doesn't seem to be going anywhere. I hesitate to think of her as boring. She is nice, she is good-looking, she has her shit together with exceedingly-low levels of drama. Rather, it seems I am just not interested in dating right now like I thought I was. I think I need to just call her and apologize.
There may be a woman out there that will knock me off my feet. But unless she and I somehow cross paths serendipitously, I don't think dating will be high on the priority list at all for the foreseeable future. I'm aware this limits my options and hobbles my chances at the outset, and I am okay with this.
My soap-making partner and I had a bit of a tender moment this month, and she totally seems down any time I visit. But a relationship is something I do not want to deal with right now. It's a similar thing with my artist friend who is caring for her elderly father. She and I trade racy emails on occasion, but I've made it clear that for now, those messages are the limit.
Is it possible to talk about sex and sexual thoughts with another person without actually wanting to have sex with them? I'm not interested in a casual physical relationship, but I enjoy discussing sex itself quite a bit. My imagination is active, my memory is long, I have no troubles being satisfied with masturbating. I don't watch porn (I don't like it and what it represents).
I think I just don't want to be touched. Perhaps the bigger picture is that I don't want to put myself in a vulnerable position with someone I don't trust or with whom I don't envision a romantic future. A selfish perspective on what I do is that I'm a sexual being who either has standards that haven't been met, or who enjoys his independence immensely - so much so that I deliberately stay alone. So I've drawn hard limits and just say "no" to a lot of opportunities.
Meanwhile, family seems to be doing all right. My estranged sister has crossed paths with my mother the latter part of this month. I've not had a chance to chat with my mother about this development.
HEALTH & WELLNESS
As the month has gone on, I've increased my exercise cycling. The stay-cation has helped with this (being five days long), as well as some motivational videos I've been watching. I have to put harder limits on my pastry consumption...! I laugh at myself about this at times, but in all seriousness I do think of myself as one of those people who eats for comfort: "a pastry binge-eater with a cycling problem." My coworkers and friends laugh along with me when I mention it. This is not a healthy way to live. I intend to discuss this tendency with a professional in August.
But cycling has persisted. Visiting the garden has persisted. Soap-making has persisted. Bird-watching especially has persisted: it's replaced afternoon video-watching and Internet browsing.
TO SUM IT UP
July was a challenging month. Metaphorically, I grew some callouses. The rest of the year will be better than this.
---
Ad:0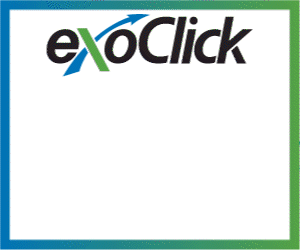 ---