John diary Forecast Events
2021-07-22 19:14:33 (UTC)
Washington county Jail
Ok, I have sent two letters now, as well as $25.00 in cash. It shows that person has received the money on his books, but he has yet to let me know. Then of course he can't unless he is allowed to reply and I also paid for his access to be able to use one hour on whatever the pad is in their. That hour still not been allowed, but sure enough the money was taken. Not to mention read in all the terms of service as to any limits of words or use of the phone pad they use in there. But, get a letter from the jail that the money was taken, but was too long twice now
[JIRA] (PUB-267002) Ticket Created: Limited words for a letter?
Inbox
Updates
JailATM.com Support [email protected] via m.jailatm.com
2:13 PM (0 minutes ago)
to me
The following ticket has been opened.
A technician will review this ticket within 2 business days. If this ticket is pertaining to duplicate deposits or deposits made to the wrong account, please contact the facility immediately to ensure the money is not spent by the recipient.
Limited words for a letter?
Reference Number: PUB-267002
Date Created: 07/22/21 02:12 PM
Issue Description:
Issue Summary: Limited words for a letter?
Customer Name: John Lewis
Customer Email: [email protected]
Resident Name: Eric Genzale
Resident ID:
Facility: Washington County Detention Center, AR
Issue Details: What is the limit of sending words to inmate. Washington Country Refuse to send because the letter was too long. Think it is because they don't know how to read the majority of the over priced babysitters.
You closed this case two times, with no information showing any limit of words in sending email.
User Agent: Mozilla/5.0 (Windows NT 10.0; Win64; x64) Apple
WebKit/537.36 (KHTML, like Gecko) Chrome/91.0.4472.164 Safari/537.36 174.202.165.0
Just picked up the slave laborer from working his fines or bail or court charges, whatever it is, it's one or the other. Stated he needs to go back tomorrow as well , because they let him off early three PM, guess that is how state workers do their work around here. Hire slaves and they get to hold the shovel and discuss the happenings around them. lol
Finally got fed up with Version and called to put a stop to these robo calls that call and hang up making you call back to see who they are. Especially these warranty car departments are the worst. Call until you answer, then hangs up on you., Making you call back to the number that robo machine leaves you. That is something that I can't figure out to stop, so pissed I called Version to see if they had anything. Yes, filter. Hey, that filter stops calls from numbers you already know are spam, and doesn't stop new numbers. I have a program that will tell me if it feels it is spam, and private numbers also expose real numbers they are calling from. Catch a lot of these idiots calling on they think a block phone or using other phone aps on their numbers. I call them back, and warn them and then it is over with. But, these damn robo calls asking me to call back for important message or whatever bs they wish to say. Those are the ones that I am pissed about. Anyone else get these so many times a day?
---
Ad:0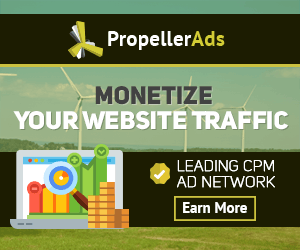 ---