John diary Forecast Events
2021-07-16 07:34:53 (UTC)
Thug Arkansas Officer
Sharpton and Crump, high-profile advocates for Black rights, take on White teen shot by police
Attorney Ben Crump stands next to Hunter Brittain's casket at the Beebe High School auditorium before Brittain's memorial service in Beebe, Ark., on July 6. Brittain was shot and killed by a Lonoke County sheriff's deputy during a traffic stop June 23. Civil rights leader Al Sharpton sits at right. (Andrew Demillo/AP)
By
Paulina Villegas
July 15, 2021|Updated yesterday at 1:53 p.m. EDT

580
The Rev. Al Sharpton has spent almost half a century fighting for Black people. Ben Crump has become the go-to attorney for families of Black people who have been killed by police, including Breonna Taylor's and George Floyd's.
Now the major names in Black civil rights are shifting their focus to Arkansas — where a White teenager was killed by an officer — and saying police brutality hurts communities of all races.
Hunter Brittain, 17, was fatally shot by a White Lonoke County sheriff's deputy during a traffic stop in a Little Rock suburb on June 23, according to police.
Brittain's shooting will help rally "greater interracial support" in the effort to pass the George Floyd Justice in Policing Act in Congress, Crump said in an interview this week, "because his blood is now on this legislation, just as Floyd's and Breonna Taylor's blood is."
The civil rights attorney — who has represented the families of Floyd, who died after a Minneapolis officer knelt on his neck for more than nine minutes; Taylor, who was shot and killed when three police forced their way into her Louisville apartment during a drug investigation involving two men; Michael Brown, whose body was left on Ferguson, Mo., pavement for more than four hours after an officer fatally shot him, and several other Black people killed by police — added that representing Brittain's case is aligned with the core principles of his fight for social justice and the burgeoning movement against police brutality.
Police may have withheld body-cam footage from night of Breonna Taylor's death, lawsuit says
"We have always said it's about trying to make sure that all our children can get home safely and not be killed by the people who are supposed to protect and defend them" Crump said. "It does not matter if it's a White, Brown or Black kid."
Crump added that the image of an unarmed, White teenager killed by police "will start to change the narrative and perception of the problem of police violence as the country sees that children of all races and ethnicities can be victims."
"We've always said that our White brothers and sisters couldn't imagine their child being killed by the very people who are supposed to protect them, and now the tragedy that fell on the Brittain family [demonstrates] this can happen to them too," he said.
"It is closer to home now, for people who probably could not comprehend when it was happening to Black teenagers," Crump added.
Ben Crump has become the go-to attorney for racial justice: 'I feel like I'm running out of time'
Over the past year, Crump has become a prominent figure in the Black Lives Matter movement, often holding news conferences alongside the families of those bereaved by police killings.
Dubbed by Sharpton as "Black America's attorney general," Crump has become such a fixture in coverage of police killings that the New Yorker said in a profile of him: "If you turn on your TV and see Benjamin Crump, it usually means that something terrible has happened."
Sharpton, a Baptist minister, community organizer, talk show host and politician, has been a leading civil rights figure for almost 50 years. In the 1980s, he led protesters into neighborhoods where White people had beaten and killed Black men in high-profile crimes. He was a supporter of the Central Park Five: Black and Latino teenagers from Harlem who were wrongly convicted of raping a White woman in Central Park.
Sharpton also worked closely with civil rights leader and political activist Jesse Jackson, who in the late 1960s appointed him youth director of the Southern Christian Leadership Conference's anti-poverty project Operation Breadbasket.

The Rev. Al Sharpton talks to reporters after discussing voting rights with President Biden and Vice President Harris on July 8. (Evelyn Hockstein/Reuters)
"The issue of policing is not about Black and White," Sharpton said at a memorial service last week in Beebe, Ark., according to the Associated Press. "It's about right and wrong."
"Hunter did nothing wrong, just like we felt George Floyd did nothing wrong," Sharpton told reporters before the memorial at Beebe High School. "But if we segregate how we react, then we're wrong."
Crump and Devon Jacob, another attorney representing Brittain's family, attended the memorial where hundreds of the teen's friends and family members commemorated the high school senior's life, many of them wearing #JusticeforHunter T-shirts, according to local media reports.
Charles McKinney, an associate professor at Rhodes College in Memphis who specializes in the civil rights movement, said Brittain's death is a "powerful example of what can happen in a society in which police officers sometimes act with virtual impunity and where anyone can fall victim to that kind of policing."
McKinney added that Crump and Sharpton's decision to represent this case falls in line with a long tradition of civil rights activists who have tried to "expand" the conversation and get more people involved.
He added that the movement has always encountered the challenge of making White people more engaged with police brutality.
"Unfortunately, this often only happens when the victims themselves are White," he said. "But when White folks enter the conversation there is hope that it will expand the possibilities of change and reform."
Crump said the fact that Brittain's family wanted "a Black attorney representing them" indicates his cause for social justice has grown.
"It certainly tells us that this is not just relegated to a civil rights issue — this is an American issue," he told The Washington Post.
Ex-officer gets four years in prison for beating Black undercover colleague at protest
Authorities have released few details of Brittain's death. On Monday, a Lonoke County judge chose a state prosecutor to handle the case.
On July 1, Lonoke County Sheriff John Staley announced he had fired Sgt. Michael Davis, who allegedly shot Brittain, because "the deputy didn't activate his body camera in a timely way" during the traffic stop, violating department policy.
Davis's attorney Robert Newcomb did not immediately respond to a request for comment.
The Lonoke County sheriff on July 1 said Sgt. Michael Davis was fired for not turning on his body camera in the moments leading up to the shooting of a teen. (Lonoke County Sheriff's Office)
In an interview with ABC affiliate KATV on Monday, Newcomb said Davis believed he had his camera on when he pulled Brittain over in Cabot, Ark., and the camera may have "malfunctioned."
Newcomb said that unlike Little Rock police, whose body cameras turn on when their car door opens, Lonoke sheriff deputies have to press multiple buttons to turn on their cameras, and Davis might have not pushed all the appropriate buttons.
He added that Brittain never responded to Davis's verbal commands and that his actions were not "deliberate." Newcomb told KATV that attorneys have filed for a grievance hearing, saying the former deputy should be reinstated.
Brittain's family has said the teenager was unarmed and holding a jug of antifreeze at the time of the shooting. It is asking for the Lonoke County deputy to be tried on murder charges.
---
Ad:0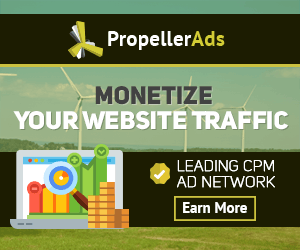 ---