Broken Glass Park
2021-07-07 20:13:46 (UTC)
Monkey On The Car
I don't want to think anymore about how pointless my life is. It's impossible to forget, though (but, I will do my best to!) and is so damn obvious when it surrounds me like air. As much confidence as I sound like I lack, I am introverted, shy and for the most part want people to stay away from me. I'm sure people can sense that, but I'm fairly certain they are not worth my time, as well. Anyone who ignores me isn't. 😝 However, when I helped a stranger the one time, and we hung out once after, then she basically forgets me because I didn't want to hang out one weekend because I really wasn't feeling well (I had the second dose of the vaccine, regretfully 😞). I don't trust anyone anymore. She does text and ask how I'm doing about once a week, which is much more than I can say about the Assholes who claim to care about me, yet are always rushing me off the phone. They always act like they are too busy for me, even though I call them once about every 2 weeks at the most!

I'm tired of being numb. Eventually I get extremely sad and have sort of mental breakdowns... usually at work. While I hate going to sleep without my husband, I love being in our room and feel his presence there. At work, I don't, plus I have to be surrounded by people and often hear them bitching about their families, friends and/or significant others - the people I wish I had in my life! I am completely alone in this world and no one can tell me any different, until I meet a real, true friend!
I know there are people out there going through something similar, but even the grieving people I've met all had support from family and/or friends.
Not me!
The idea of a therapist depresses me, as that would be the only person I can talk to about... anything! The Asshole friends get all weirded out when I call them just to talk. Fine, then. Fuck off.
I have a solution, though. The only one I've been able to come up with. I feel like I'm going down a rabbit hole and I may not come out again... until I die. I hate to make it sound crazy, but I'm going off the deep-end with this! I already talk to myself... Another thing that drives people away. Oh well. Until I meet someone true... that's what I'll be doing... except I'll be talking to God, instead. Screw it! The heck with everything!
---
Ad:0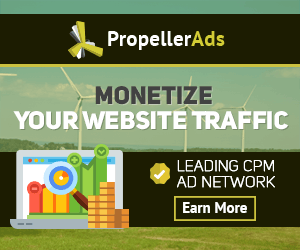 ---