Life through my spiritual eyes❤️
2021-06-09 08:40:00 (UTC)
I blame Mercury Retrograde ❤️
"Be soft. Do not let the world make you hard. Do not let pain make you hate. Do not let the bitterness steal your sweetness. Take pride that even though the rest of the world may disagree, you still believe it to be a beautiful place"
~~~~
Good Morning!☀️
It is sunny and humid despite calling for rain these next few days. I slept well and woke in time to be at the park at 6:15. I managed further than I have done there 4.5kms, not bad! Going to try for a solid 5 next week. When I arrived there was only the car of the elder gentleman I see every day. I did not see the lurker. I managed my run only stopping twice for a pulse check and to tie my shoe. Arriving at the stretching area I did not see him still and to be honest I felt a huge sigh of relief. I finished my stretches and walked to my car. I got in and noticed a piece of paper attached to my wiper. I know the rule, do not get out and get it, more so in an empty parking lot. I looked around and did not see anyone, instead I drove off and drove myself to a crowded Tim Hortons and got out and with a napkin, removed the paper. It was a printed-out picture of a puppy. A puppy? That is really random. The puppy was something like a basset hound. I have no relation to a dog like that. It was really confusing. My instincts are telling me this isn't just someone who put a picture on my car to make me happy. I wrapped it in a shopping bag and tied it up and put it in my trunk and I text my best friend E, he told me to hold on to it and he will get it later. I have to say I am feeling a bit more uneasy with this whole thing. I came home and showered and googled basset hounds. I could not find the picture. I used Google Lens as well to try to find the source of the picture and again came up with nothing. I did not see him however and I looked at the lots across the street and down the road as I pulled out and I did not see his car either. It could be just someone being cute but my instincts say otherwise. I know E will be looking into it today. I am not letting this scare me, I will not give someone that kind of power again.
I am struggling today, I am feeling down. Not because of the above but I woke to feel this heaviness. I think part of it has to do with work. I am really unhappy here. Genuinely unhappy and going back to my 1st job is not an option. After the stunt pulled there, I know I would never be appreciated after all I put into there. It use to be the best job I have ever had until ownership change. Since then I had been taken advantage of. Doing the job of management and basically running the place for the same pay as everyone else. I handled their social media accounts as well and was never appreciated nor paid for the extra hours and work put into that. I don't know what options are out there for me. There was one I was going to look at, I considered that. That would take me to the cottage for the summer so while as fun as that sounds, I have responsibilities here for the time being. I have a degree in psychology and while I loved the job itself and I love helping people and have considered going back there but the reason I left was how heavily it affected me. Being an empath. I struggled with absorbing their feelings. It took a toll on me and ultimately lead to my departure, while my licenses are still active, I am not.
I blame part of this on Mercury Retrograde, thankfully it only lasts until June 22nd. It can really mess with you. It can sap you of your usual zest and leave you feeling lethargic, or fill you with chaotic, scattered energy that might have you feeling restless, unfocused, and anxious. I am feeling this. My anxiety has been higher but not an unsettling type, more of a *go go go* type feeling like I need to get things done, need to move, need to accomplish, and right now, today. I just feel stuck. Sad, I feel the complete opposite of what I have been feeling. I will shake it, I always do but I am allowing myself to feel the not-so-good days as it makes me appreciate the good.
Ok, I am off
Have a good day❤️
---
Ad:0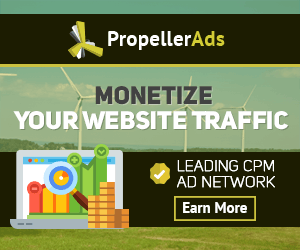 ---