The Next Chapter
2021-06-06 23:48:04 (UTC)
Haunted Painting
Haunted Painting
I painted it for you in hopes that one day it would reach your hands.
A picture of the sun and moon embracing each other in a passionate kiss
That I hoped one day we might share.
Every ounce of energy that I put into this one painting was fuled with all my love, and desire for you.
It was special.
Over the past few years I have tried to destroy it.
Just as you destroyed my heart when you walked away with really no explanation.
I've tossed it in the trash countless times, but it always seems to find its way back to me... I have no idea how or why.
One time I even used it for dart practice as I tried to expell all the negativity I was feeling as a result of your absence.
The darts never so much as scratched the paint.
Tha canvas is still in tact.
The only thing that got damaged a little is the corner edges.

They are showing the years of leaning against the wall behind my dresser where it has stayed hidden from my view since 2018.
Recently, when I moved into the house next door; I found it.
Once again I tried to throw it in the trash. This time, in the dumpster across the street..
Only to have the elderly woman who lives at the end of the block dig it out and hand it back to me as a housewarming gift.
Sigh...
Now the painting is held by thumb tacks to my bulletin board since I don't have a frame..
I stare at it in half admiration
But artistically thinking maybe I could have done better... Added more details, or something?
I've thought about recreating it...
Trying to make the suns rays flare even brighter as if to burn right off the page..
But leaving our dancing bodies from the clouds and making room for someone else.
Maybe that would release the hold you still unknowingly have over my heart and mind.
But how can it?
The title of the piece is Soulmates...
And a soulmate is a mate for life, even in absence.
I miss you.
I miss our long talks that lasted into the early hours of nearly every morning.
I miss the way you made me feel, and the way you made me want to be a better woman..
I miss the passion that we had together...
The fantasies and the desire;
The way I could present myself to you as a slave in full trust that you would take and devour with pleasure every flawed imperfection of not only my body, but of the person I am inside.
But I know that you are long gone
Hopefully living the life that you always wanted and deserve...
Your happiness is all that I ever wanted for you... even if I wasn't meant to be a part of it.
Though, in my mind I can't come to an understanding of how I am not. 💔
I know that I will never hear your voice again, nor will I feel your touch.
I can, and I have accepted that.
But please, can you just tell me how to let you go?
How do I not think of you when you are constantly staring me in the face?

---
Ad:0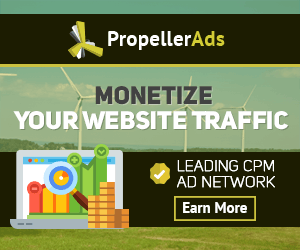 ---