Life through my spiritual eyes❤️
2021-06-06 09:09:00 (UTC)
Hey Hockey Gods, Listen up! ❤️
"Listening to - Blinding Light - The Weeknd
~~~~
"Please don't ever get tired of being a good person with a good heart. I know it sucks being taken advantage of & feeling likes it's better to be cold-hearted but people like you matter & are so so important to the world"🌍
~~~~
Good Morning!☀️
It is hot and sticky out there. There is an air quality on now. I stuck my head out briefly and I could feel the heaviness on my lungs. It's an indoor day I think. I do have to pick up my child though at some point. I am staying in to get my house cleaned and get the laundry done. Canada is playing today for the Gold, so I may watch that too! Hey Hockey Gods! Listen up! If you could not give it to the Maple Leafs, think ya could give it to Canada? lol.
I had an amazing time seeing M yesterday! it was incredible to see her. We connected instantly and it felt so natural and calm. I see a good friendship getting even stronger. She loves her new place. It's really cute. I called and invited E over to her place for a bit (upon her wishes) as I wanted her to get to know people here. They connected just as good too. He told me he thinks this city cannot handle two of "me" haha. M is so much like me, we truly believe we are Soul Sisters. We finish one another sentences, have the same thoughts and ideas and she just feels so familiar and comfortable to be around. We had several instances yesterday where we just looked at one another and broke into laughter, we knew. We also discussed it. She said she felt being here was going to be a big life change she knows will make her happy. For those that wonder, no lol, the connection is not like that, neither one of us are bisexual and it's not like that at all lol. She just recently ended a long-term relationship too. A month before I did. So having someone who understands that truly connects us but definitely doesn't define our friendship. We just have a connection on many levels as good friends. I still want that soul connection with a Man. We had a lot of laughs and I left around 10 pm. It was a good day. Today her brother and his wife are bringing her stuff from storage. I will see her probably Monday.
I decided about K, As much as I think he's amazing and the connection is there. I am not going to proceed with him. He's an amazing, amazing man and with him, it seems so easy but there is just something missing. I cannot put my finger on it. I want the undeniable connection I know exists. I want it to be "that's him" not "we will see". I had it before so I know it exists. I have faith in divine timing and the universe will bring me what's meant to be, whatever that looks like. Until then I am going to focus on myself. Keep crushing my health journey and working on my spirituality and healing. I knew my heart wasn't ready. Truth is, if I love you, I will love you forever. That's just how I am, it's whether I am healed and right now, I am not. I will continue to get to know people but I am not putting pressure on it. It will all happen in divine timing and I am happy with that :)
Ok, let's get this day started!
Have a wonderful day!! ❤️
---
Ad:0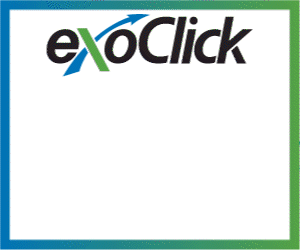 ---